Airlines Say Understaffed FAA "Crippling" East Coast Traffic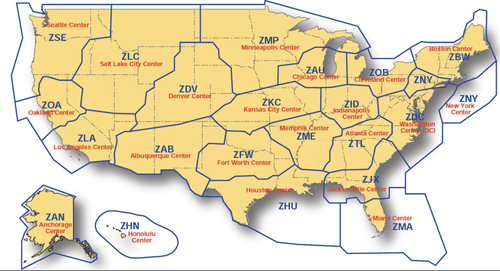 Airlines Say Understaffed FAA "Crippling" East Coast Traffic
Last week, Transportation secretary Pete Buttigieg warned airlines that they faced federal government action—presumably including fines—over mounting flight cancellations and delays. While pilot shortages won't be quickly resolved, Buttigieg urged airlines to hire more customer service representatives to help customers rebook when things go wrong.  
On Friday, the airline industry group Airlines for America (A4A) turned the tables, saying the Federal Aviation Administration's own understaffing is "crippling" East Coast air traffic. The group's members include American Airlines, Delta, United, Southwest, JetBlue and Alaska Airlines as well as shippers FedEx and UPS.
"One of our A4A member carriers estimates that air traffic control (ATC) related issues were a factor in at least one-third of recent cancellations," the letter said. The group asked Buttigieg to arrange a meeting in which the FAA would share its controller staffing plan for the July 4th weekend and the rest of the summer travel season. 
In a diplomatically-worded letter to Buttigieg, Airlines for America called out air traffic control shortages at two key FAA facilities:
New York Terminal Radar Approach Control (TRACON N-90). Located in Westbury, Long Island, this facility acts a single hub controlling approaches to JFK, Newark and LaGuardia airports, along with dozens of smaller airports, including Teterboro and Long Island MacArthur. Jacksonville Center (JAX). This Jacksonville, Florida facility controls 160,000 square miles of airspace parts of Florida, Georgia, Alabama and the Carolinas—including airspace over 225 civilian and 20 military airports. 
The two-page letter notes that "JAX has been understaffed for 27 of the last 30 days, which is crippling to the entire east coast traffic flows." 
Jacksonville Center is one of 20+ domestic control centers overseeing flights during the "en route" phase between departure and destination
Buttigieg's earlier shot across the industry's bow came after his own flight was cancelled,
Continue reading Airlines Say Understaffed FAA "Crippling" East Coast Traffic at ZeroHedge.