Biden's Poll Average Drops Below 40 Percent For The First Time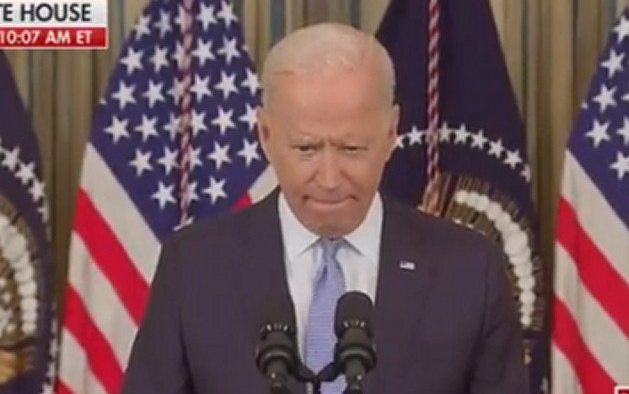 Joe Biden's poll numbers are still going down and he just crossed into dangerous polling territory for a president.
Real Clear Politics tracks all of the major polls and averages them. Media and people in politics pay close attention to the poll average as a barometer of the president's approval.
Biden's average has now dropped below 40% and that is not good.
Approval of President Biden's performance in the White House continues to weaken as the administration works to deal with the Ukraine border conflict, rising inflation, the continuing COVID-19 pandemic and chaos at the Mexican border.
For the first time since taking office, Biden's approval rating — based on an accumulation of polling data — fell below 40%. A Real Clear Politics average of all the most recent national surveys measuring Biden's standing put the president's approval at 39% and his disapproval at 54%.
Biden has also found himself at the center of a
Continue Reading at Gateway Pundit.