Democrat Florida Agriculture Commissioner Nikki Fried Compares Governor Ron DeSantis to Hitler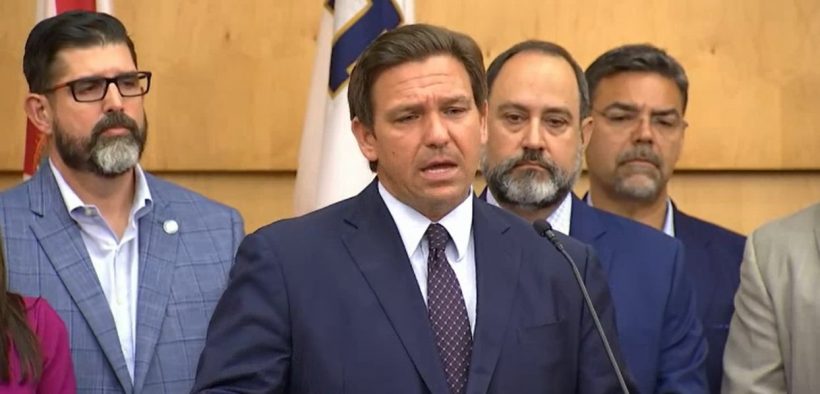 Corrupt Florida Democrat Agriculture Commissioner Nikki Fried compared Governor Ron DeSantis to Hitler.
Nikki Fried is running for governor in the Democrat primary race and recently compared DeSantis to Hitler out of pure desperation.
The Floridian Press reported:
During an interview with WLRN's "The Florida Round-Up," Commissioner Fried, said," I'm a student of history too, I saw the rise of Hitler. I've learned of those stories. I have studied Hitler and how he got t0 power you know, wanting his own militia and having his own militia."
TRENDING: MUST-SEE VIDEO: J6er Micajah Jackson CONFRONTS AZ Man Luke Robinson on Video Who Was in US Capitol WITH A GUN and Was LATER REMOVED from FBI Most Wanted List
Commissioner Fried says that Gov. DeSantis is only trying to instill fear in Floridians, and is even blaming for any woes that the state currently faces, saying that " blaming certain parts of our society and our culture and that's exactly what Hitler did to the Jews back you know during World War II."
"Do I think that we're going to get to this extent of Hitler's power, of course not, but the rise of his power and what
Continue Reading at Gateway Pundit.