Dems Fearful of In-Person Voting, Campaigning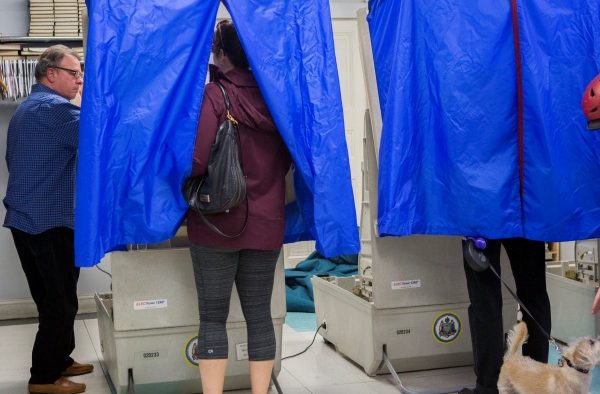 Democrats are more fearful of voting in person and campaigning than Republicans because of the coronavirus pandemic, according to the results of a new poll.
Key figures in the latest Axios/Ipsos Coronavirus Index:
63% of Democrats said they see in-person voting as a large or moderate risk, compared to 32% of Republicans.
68% of Democrats view door-to-door campaigning as a large or moderate risk, compared to 46% of Republicans.
President Donald Trump has vowed to hold rallies with crowds over the final months of his reelection campaign, while Democrat Joe Biden is taking a more cautious approach. This week, for example, Trump is holding events in several cities in front of crowds ranging from 1,000 to 3,000 people.
This week's Democratic National Convention is based in Minneapolis but is largely being held virtually. Next week's Republican National Convention is based in Charlotte, North Carolina, but has a similar format.
Continue Reading at Newsmax.