Did Biden Finally Admit His Anti-Gun Agenda's True Goal?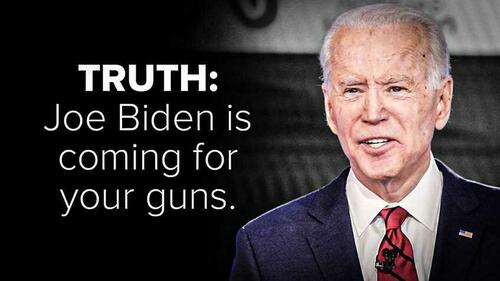 Did Biden Finally Admit His Anti-Gun Agenda's True Goal?
Last weekend, when four hostages were taken at Congregation Beth Israel Synagogue in Colleyville, Texas, countless people remained transfixed on their televisions and computers, awaiting the outcome. Fortunately, the hostages were able to free themselves. After they had managed to escape, law enforcement moved in, and the attacker, who was armed with at least one handgun, was shot and killed by the FBI's Hostage Rescue Team.
As the investigation into this attack on a Jewish house of worship has unfolded, we have learned that the perpetrator was a British national with a criminal history, and his brother reported that he had "mental health issues." We also know that he entered this country about two weeks ago, apparently without any close scrutiny, and that has raised questions from U.S. Senator Ron Johnson (R-Wis.).
While it may take some time to figure out all of the details involved in what the FBI eventually identified as a terrorist attack "in which the Jewish community was targeted," we do know the man responsible had at least one gun, but not how he acquired it.
Usually, a high-profile crime involving a firearm would lead to endless proclamations from the Biden Administration intended to exploit the event to promote its anti-gun agenda. But in an early, brief appearance before the media to comment on the events in Texas, Biden admitted what NRA and Second Amendment supporters have always known.
Gun control laws do not stop criminals.
When asked a question that seemed to be directed at addressing if the synagogue attack might positively impact Biden's push for more gun control (the White House transcript is unclear as to what the exact question was), the president offered his usual rambling, confusing response.
"Well, no—well, it does but it also doesn't," Biden said.
<a
Continue reading Did Biden Finally Admit His Anti-Gun Agenda's True Goal? at ZeroHedge.