Elizabeth Warren Blames Everything But Biden's Policies For Historic High In Inflation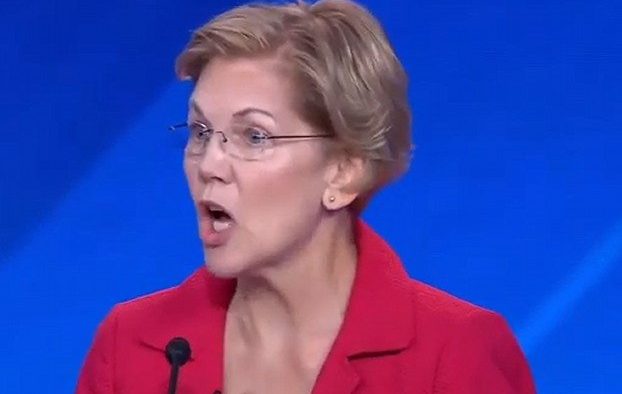 Inflation has now jumped to the historic high of 9.1 percent. All of this has happened on Biden's watch and can be attributed directly to his policies.
But some Democrats just can't admit the truth. It can't be Biden's fault. It can't be the fault of their bad ideas.
Enter Elizabeth Warren, who is a fountain of excuses. Everything is to blame, except Joe Biden.
Breitbart News reports:
TRENDING: LEAKED EMAIL Sent to The Gateway Pundit from The Unselect Committee to January 6th Defendant!! Proof the Committee and the DOJ Are EXTORTING Testimonies Out of Their Witnesses! LIZ CHENEY IS SHAMELESS!!
Elizabeth Warren Blames 40 Year High Inflation on Putin, Coronavirus, and 'Corporate Monopolies'
Sen. Elizabeth Warren (D-MA) attempted to deflect any responsibility for Wednesday's devastating inflation report, blaming the over 40-year high on Russian President Vladimir Putin, as well as supply chain issues connected to the Chinese coronavirus pandemic and "corporate monopolies" rather than poor economic policies embraced by Democrats, who have total control in Washington, DC.
"An energy shock from Putin's war, supply chains still reeling from a pandemic, and corporate monopolies raising prices are all driving inflation," the far-left Democrat said following the report
Continue Reading at Gateway Pundit.