Empower parents, not schools, to fix learning loss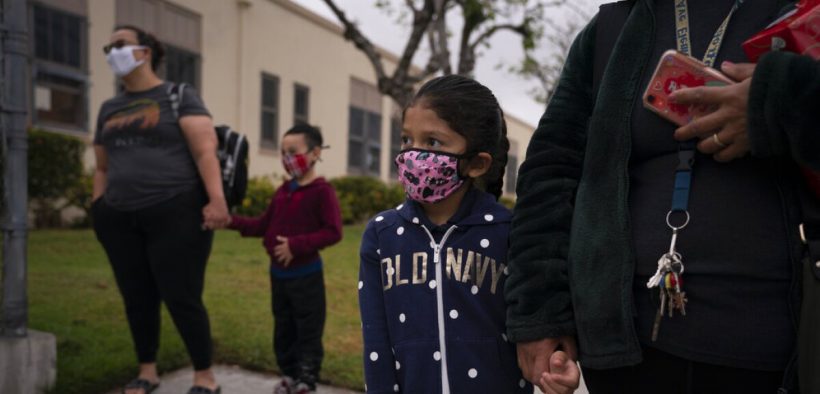 Federal, state, and local governments made a lot of mistakes while trying to navigate the COVID-19 pandemic. But the most damaging error appears to be their decision to shut down public schools and move to remote, instead of in-person, learning. Now that they are trying to clean up the mess they made, the Biden administration wants to repeat the same mistakes all over again.
While defending her union's campaign to prevent union members from having to return to the classroom, United Teachers of Los Angeles President Cecily Myart-Cruz famously told reporters, "There is no such thing as learning loss." Everyone outside the Democratic Party knew this was false when she said it, but now there is hard data rejecting her claim that no one can deny.
According to multiple studies, students from schools that stayed remote into 2020 lost an average of half a school year's worth of learning. Those students denied in-person teaching the longest, as in Myart-Cruz's Los Angeles school district, fell the furthest behind.
President Joe Biden made this problem worse by allowing the nation's largest teachers union to dictate to the Centers for Disease Control and Prevention what the Biden administration's school reopening guidelines would be. As a direct result, millions of students spent more time in remote learning than they otherwise would have and fell behind even further.
Biden is now trying to make up for these past blunders by urging state and local governments to use the $122 billion he gave them with his American Rescue Plan to hire 250,000 new staff over the next three years. The Department of Education is partnering with the National Partnership for Student Service to "recruit, train, and place screened adults in high impact roles as tutors, mentors, student success coaches, integrated student support coordinators, and post-secondary education transition coaches."
We don't know what an "integrated student support coordinator" is, but it sounds like another job for a school bureaucrat not delivering the in-person teaching that students need to make up for the damage caused by Biden and his teachers union allies in the first place.
Even assuming that this $122 billion will not be wasted on staff and programming that don't directly teach children, what about the millions of students whose parents pulled them out of remote-learning public schools and put them in in-person private schools? How will those children be made whole for what Biden did to them?
Instead of giving billions more to the very institutions that failed parents and their students the first time, state governments should make that money available to parents to give their children a better education. Parents know what subjects their children are struggling in. They know whether their child needs a math tutor, a reading instructor, or a "student success coach," whatever that is.
Biden and the teachers unions had their chance to do right by our students in 2021. Instead, they did them very wrong. Do not reward the educrats' failure with more money for public schools. Even if the government is a suitable mechanism for funding schools, there is no reason to believe that it is any good at running them. Rather, the states that find themselves with leftover funds should follow the example of states such as Arizona and Indiana, making as much money as possible available to parents to catch up their children as they see fit.