Fake news: No, TikTok didn't tank Trump's rally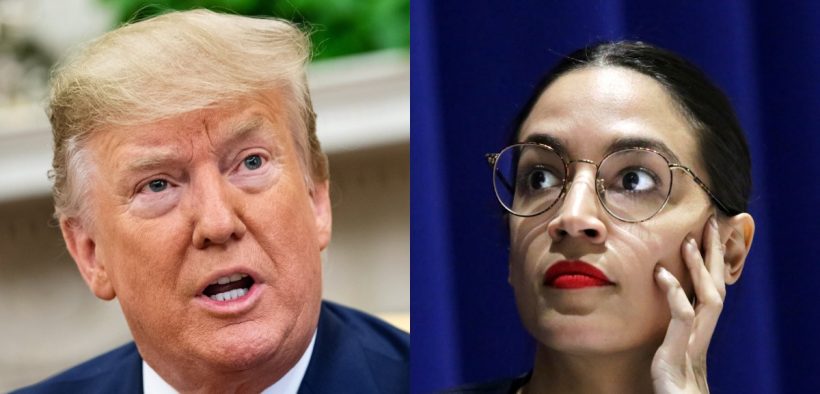 Despite the campaign's boasts that more than 1 million fans had requested tickets to President Trump's Tulsa rally on Saturday, far fewer people than the 19,000 seat capacity actually materialized.
Realistically, not a single vote will be flipped in or against Trump's favor because some reporters managed to snap a picture of an only moderately filled arena with a snarky caption. But it's true that it's a blow to the president's ego, especially after a disastrous few months devoid of the sort of rallies and fan facing events Trump loves.
It's possible that the Trump's slightly diminished popularity among the party was a minor factor in the turnout, but realistically, it was likely the fact that a factor out of his control, a global pandemic that's already killed over 122,000 U.S. citizens, was compounded by the risk of holding a rally indoors, where coronavirus transmission occurs, and Trump's terrible messaging on masks.
You could be Trump's most emphatic supporter, but if an indoor rally with no social distancing full of people refusing to wear masks is a recipe for contracting the coronavirus. It's no wonder that turnout paled in comparison to his previous rallies.
One thing that absolutely did not influence Trump's turnout was TikTok, the Chinese video-sharing app that acts as a functional backdoor for the Communist Party to acquire intelligence from American users.
Very serious journalists at the New York Times uncritically parroted the trolling of teens on TikTok and K-pop fans on Twitter who claimed that they "sank" Trump's rally by registering for thousands of free tickets online. In a piece nearly 1,300 words long, the paper of record seemed to validate the opinion that trolling, not a global pandemic or even sinking poll numbers, "was the reason for the empty upper rafters at Mr. Trump's rally." Democratic New York Rep. Alexandria Ocasio-Cortez also parroted the lie.
Actually you just got ROCKED by teens on TikTok who flooded the Trump campaign w/ fake ticket reservations & tricked you into believing a million people wanted your white supremacist open mic enough to pack an arena during COVID

Shout out to Zoomers. Y'all make me so proud. ☺️ https://t.co/jGrp5bSZ9T

— Alexandria Ocasio-Cortez (@AOC)
June 21, 2020
This is fake news for a number of reasons, the least of which can be explained by the simple fact of the coronavirus. But it is also easily debunked by the sheer irrelevance of Trump's ticket "sales," which don't actually cost any money.
Just consider, the Trump campaign booked an arena that only held 19,000 people at the most despite allowing over a million downloads of tickets. Why? Not because they're banking on overflow space, but because data is power in a campaign. They'd rather get a million phone numbers added to their distribution lists with a few trolls included than actually modify their rally space to their audience. The only practical winner here is Trump's data operation, even if his ego is sorely bruised. After all, why do you think politicians want you to sign digital birthday cards and petitions? Enormous email lists can be sold for to other campaigns for hundreds of thousands of dollars, meaning you can make campaign cash on them both through directly contacting voters and then by selling them multiple times over. With rally registration like his, it's no wonder that Trump has the largest contact list of any other politician.
No, TikTok absolutely did not tank Trump's rally. But I'm sure the Chinese government that backs the brand is happy for you to believe so.