Grain, gas, and Putin's game: How Russia is disrupting the West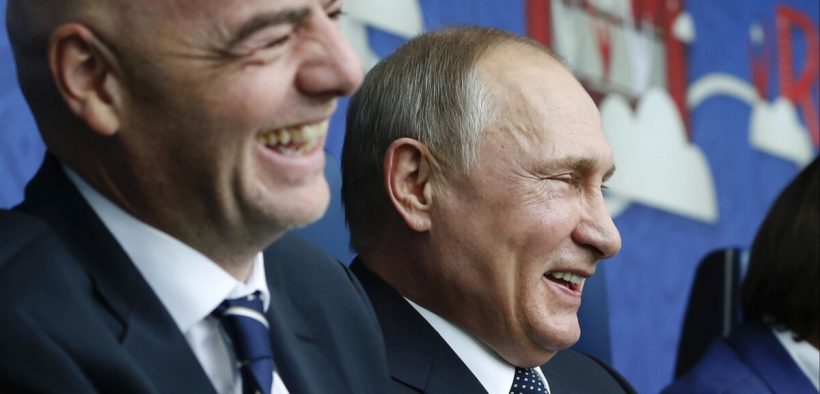 Determined to keep the West off-balance, Russia keeps shifting positions on major issues.
Take President Vladimir Putin's approach toward grain exports from blockaded ports in Ukraine, and gas exports to Europe.
On Friday, Ukraine and Russia agreed to a Turkish-brokered deal that allows Ukraine to export grain stocks currently stockpiled at ports on its Black Sea coast. The Russian navy had previously blockaded those ports. The very next day after the deal, however, Russia targeted the port of Odesa, a key artery for grain exports, with a number of missiles. Russia says the missiles actually targeted a depot for anti-ship missiles provided to Ukraine by the West. But Putin's message was clear: Even as it makes compromises on paper, Russia will hold grain supplies at continued risk. Putin wants the West to know that he can rescind his export olive branch at a moment's notice. He's telling Western governments that they would do well to hesitate before providing new arms support to Ukraine.
A similar development comes on the energy front. Gazprom last week restored the supply of gas to Europe via the Nord Stream 1 pipeline. Recommencing supplies after maintenance work, Russia raised hopes that it would not exacerbate the continent's growing energy malaise. Such hopes were always misplaced. A crisis has been growing as European powers grapple with depleting stockpiles and soaring gas prices. Following the disastrous leadership of former German Chancellor Angela Merkel, European nations allowed themselves to become dependent on Russian energy supplies.
But now, winter is coming, and Putin is turning up the metaphorical heat via his exploitation of the literal cold. On Monday, Gazprom — which is run by Putin through a puppet CEO, Alexey Miller — announced it was halving already greatly reduced supplies to Europe. Gazprom is falsely claiming that new maintenance problems require the reduction. But with a cold winter coming and U.S. gas exporters blowing up (perhaps due to accidents, perhaps something more nefarious), Europe has a problem. Putin's deal is clear: Cut support for Ukraine or face massive economic and social strain. It's icy blackmail.
In both of these developments, we see a window into Putin's strategy. At once nuanced and brutal, the former KGB lieutenant colonel seeks to keep his adversaries off-balance with the application of nominally deniable pressure points and the occasional suggestion of compromise. But Putin's end objective is unwavering: He wants the West to buckle under his hard choices. And cede Ukraine to his dominion.