Letters to the Editor: The Quarantine Conundrum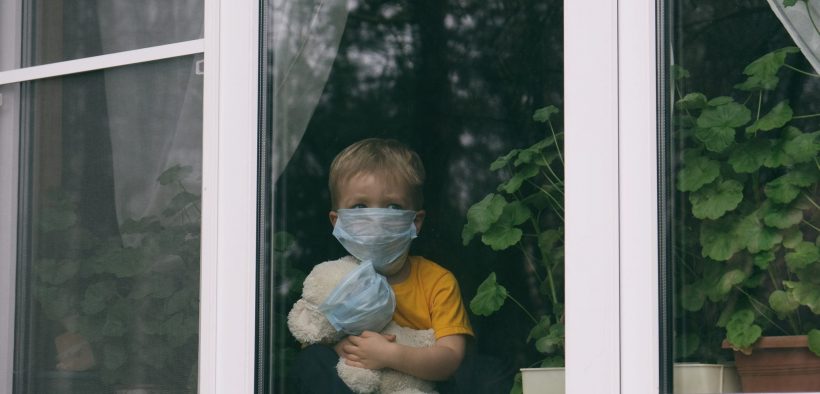 Our editors' inboxes and comment sections are filled with insightful, sharp, and thought-provoking responses from our readers. So we've started a weekly roundup of highlights. Check up on our blog each Friday for more, and send your letters to editor@spectator.org!
—
Green Is for Go Back to Work; Red Is for Remain Inside
First, we had to shut down. Why? Because it wasn't "real" for some folks until they knew someone who was sick. Well, I think it's real for everyone, and our numbers are starting to fall. So, now it's time for someone to start making "plans" (someone like The American Spectator) for getting the population back to work. Here's a starting place:
This is a "National Guidelines" with "Local Control" kind of plan. Nation sets the levels, and locals enforce the levels based on the local needs. In reality, we probably wouldn't have shut down at all — except for the overloaded ICUs and the medical infrastructure.
Here are 4 potential paths — depending on medical personnel, ICU, and respirators loading. We'll likely be transitioning between the levels based on county by county issues until we get "through this," however that is defined.
RED is Armageddon: When the "Doubling rate" puts the ICE infrastructure on overload in less than 7 days.
Shut down (again), stay home (New York and Dallas of today). Super markets, truckers stay open, but not restaurants or Hobby Lobby. Masks plus gloves plus thermometers at doors — think Korean Style.
ORANGE is transition to Yellow: "Doubling rate" is lower, but still elevated, say 50% to 25% of ICU occupancy. Open Hobby Lobby and other retail outlets. Restaurants are open for takeout, and 25% occupancy. Churches open with gloves and masks. Everyone is still taking temperatures at the door.
YELLOW: 25% or less of ICU occupancy? Restaurants go to 50% occupancy, everyone goes back to work with masks, gloves at work optional — gloves used for shopping, still taking temps.
GREEN: 10% or less of ICU occupancy? Probably in the summer months, when ICUs are at very low load, but the disease is still trickling through the population. Masks for folks with "symptoms" like a cold.
Yes, this system rewards folks who don't have parades or celebrate spring break in the middle of a pandemic. Rational actions beget rational outcomes.
Godspeed,
Don Braswell
April 7
—
Vote by Snail Mail: Save the Postal Service
Voting by mail should replace voting at the polls in its entirety. The two institutions that can definitely be trusted is the County Board of Elections and the United States Postal Service. The money saved by eliminating the need for poll workers could be used to offer free postage on the envelopes used to vote by mail. The person voting would also have more time to consider what they are voting for and would not be confined to the hours of the polling place. It would also prevent unwanted entry to schools and churches from anyone trying to harm someone. In addition the voter would not be harassed by someone trying to place unsolicited campaign literature into their hand. The additional revenue would boost the Postal Service and perhaps keep it afloat until we as a country are able to vote online. Voting by mail would solve the registered voter problem and guarantee safe passage of the ballots to the County Board of Elections.
Joe Bialek
April 4
—
Callout and Response
Subject: Robert Stacy McCain needs to be corrected in using his words! "CHINESE VIRUS," what a D**k!
How insulting to use that term. What is the use in throwing more shade into the world? Right, just perpetuate more hate towards a certain part of society. You're a writer? Then choose your words more carefully. "CHINESE VIRUS," you brainless twat.
"As tests for the Chinese virus have become more widely available, a majority of people who test positive — more than 80 percent in some states — are never hospitalized. Earlier projections of a system-crashing crisis have so far been proven false, but the media refuse to acknowledge the failure of the doomsday prophets and their computer-generated pandemic models."
Ms. Mad Gordon
April 6
Robert Stacy McCain: Contrary to what is implied by Ms. Gorman's email, my intent was neither "insulting" nor "brainless." It is my deliberate choice, at least once in everything I write about the COVID-19 outbreak, to make reference to the origin point of this deadly pandemic. Why? Because so many media organizations (including CNN and the Washington Post, among others) have taken to parroting Beijing's anti-American propaganda and disinformation on this subject. Certainly, it is not my desire to "perpetuate hate" toward the Chinese people, nor toward Chinese-Americans, who are themselves victims (directly or indirectly) of the Communist regime's malice.

In fact, I am quite pro-Chinese, as might be seen, for example, in my admiring comments on the film Crazy Rich Asians. I do not expect an apology for the reader's false accusations, but I will recall how it was the jocular habit of The American Spectator's editors back in the day to reply to threatening letters from angry leftists: "We have forwarded your letter to the FBI."
—
From Daniel J. Flynn's Spectator A.M. Newsletter
I know you don't like being in quarantine, and it's obvious from what you post. As a 67-year-old woman, I have to disagree. It's a terrible thing to do, but the quarantine contains the spread so that people like me don't catch it. We do it so that our hospitals can manage. These tireless workers are exhausted. I know this is temporarily devastating to our economy, but we will come back. So, give the quarantine a break.
Debbie Tyber
April 7
—
Dan:
Click here to subscribe to Dan Flynn's daily morning newsletter!
I don't see an absolute 100 percent right answer to the quarantine-or-don't-quarantine conundrum. On one hand, we must "social distance" (hate that term!) to avoid spreading the virus. No one is advocating opening Fenway Park or Wrigley Field to 30,000 baseball fans — yet. On the other hand, we must return to pre-March 2020 America ASAP for obvious economic reasons. I'd prefer not to see what our nation looks like if this nightmare is ongoing next January.
Frank Fisher
April 9