Most Americans Say Federal Government Actions Are Hurting Them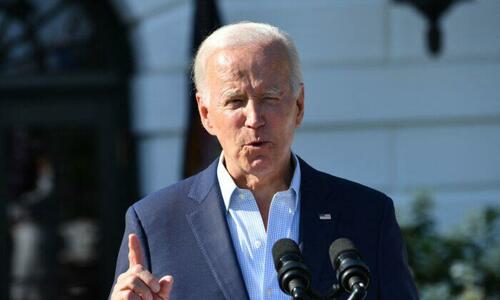 Most Americans Say Federal Government Actions Are Hurting Them: Poll
A new poll shows that a majority of Americans feel that federal government actions over the past six months have hurt their families and that President Joe Biden's policies have not benefited the middle class at all.
The Monmouth University poll, released on July 5, reveals that the number of Americans who are struggling financially has jumped by double digits in the past year as soaring inflation has outpaced wage gains and sparked a cost-of-living crisis.
"Economic concerns tend to rise to the top of the list of family concerns, as you might expect, but the singular impact of inflation is really hitting home right now," Patrick Murray, director of the independent Monmouth University Polling Institute, said in a statement.
"Most Americans are blaming Washington for their current pain," he added.
The poll, which was carried out on a representative sample of 978 adults in the United States, shows that a majority (57 percent) said that the actions of the federal government over the past six months have hurt their family when it comes to their key concern.
This is the first time ever in the history of Monmouth polling that the share of Americans blaming Washington for making their chief concern worse has climbed above 50 percent. Prior polls saw that figure vary between 34 percent and 47 percent.
A mere 8 percent said federal government policies have helped them while 34 percent said Washington actions have not had a meaningful impact when it comes to their main concern, the poll also shows
Continue reading Most Americans Say Federal Government Actions Are Hurting Them at ZeroHedge.