NBC News again tries to pin reported hydroxychloroquine-adjacent death on Trump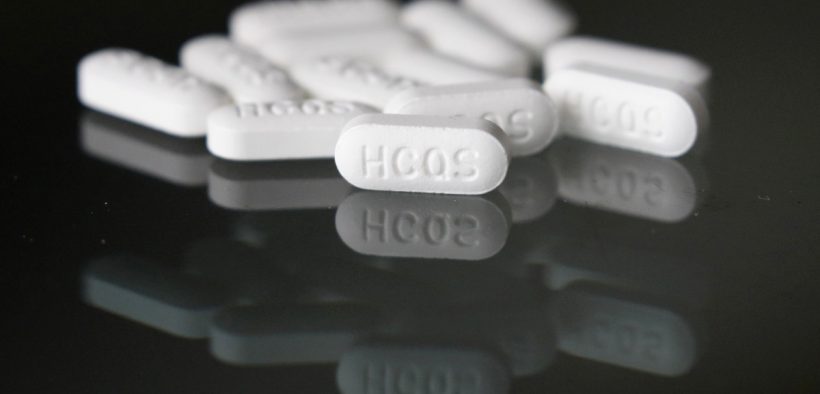 NBC News, which must have thought its fish tank cleaner story was a slam dunk, is trying to pin another hydroxychloroquine-adjacent death on President Trump.
NBC's Heidi Przybyla reports this week that a 65-year-old New York woman, Ligia, died of a heart attack shortly after being prescribed hydroxychloroquine and azithromycin by her doctor. The woman's family believes the "drug cocktail" is what killed her.
Hydroxychloroquine, you may recall, is the substance that Trump says researchers are examining as a possible treatment for the coronavirus. You see where this is going.
The NBC report reads:
A New York woman with coronavirus symptoms died last week after being prescribed a drug cocktail with known cardiac side effects, and family members say she was not tested for COVID-19 or for heart problems before receiving the medication.
The family's experience suggests that at least some physicians are prescribing hydroxychloroquine and azithromycin — drugs President Donald Trump has promoted to treat the coronavirus — outside of hospital settings, underscoring why major medical organizations including the American Heart Association have issued warnings about the drug's potential to trigger heart arrhythmia in some patients.
I will save you some time and skip to the seventh paragraph of the report, where Ligia's brother-in-law, Lee Levitt, acknowledges "that the family does not know that the drug caused Ligia's death. The family has not received a death certificate."
So, to recap: The woman's family is not sure if she had the coronavirus. They are also unsure of what killed her. Yet, NBC published a 1,000-plus-word report, anyway, headlined "Family of New York woman blames hydroxychloroquine combo for fatal heart attack." The subheadline adds: "The 65-year-old woman was prescribed the malaria drug and an antibiotic by her doctor to treat coronavirus symptoms."
What, exactly, is the story? That a family thinks a suspected coronavirus victim may have been killed by a wrongly prescribed medicine that also happens to be the thing the White House says researchers are exploring as a possible treatment for the disease? Is this a medical malpractice story? Perhaps — but that does not explain why Trump's name appears four times.
This is not the scoop NBC thinks it is.
Unsurprisingly, the report's author (who went viral when she promoted NBC's separate story on an Arizona couple who ingested fish tank cleaner, thinking it would protect them from the coronavirus) failed to mention the relevant details about what is known and unknown about Ligia's death when she promoted her story this week on social media.
"Family of New York woman blames hydroxychloroquine combo for fatal heart attack," Przybyla announced in a tweet that has been shared by more than 3,000 social media users. "On same day of her death, Mayo cardiologist told NBC U.S. physicians may be too casually writing 'corona cocktail' Rxs amid fanfare around the unproven drug combo to treat COVID-19."
She adds in a separate tweet, "Ligia's story shows the 'cocktail' is being administered outside hospitals — and it's not the only one."
Absent from her series of viral social media posts are mentions of the fact that no one knows if Ligia had the coronavirus or whether the "corona cocktail" caused her heart attack.
It is just a total mystery how these details tend to get lost in the mix when reporters promote their stories on social media. Just a total mystery.