New York City's Democrat Mayor Eric Adams Complains About Influx Of Migrants Straining Resources (VIDEO)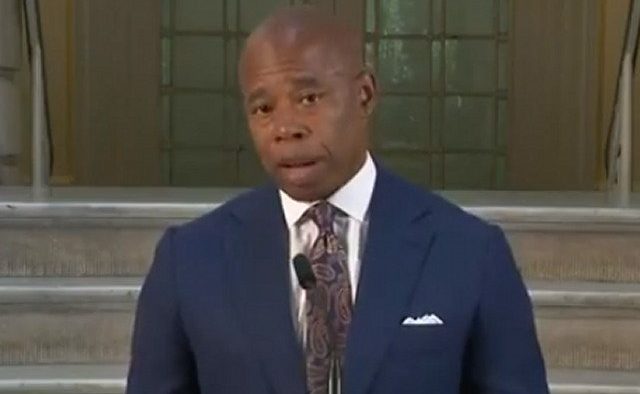 New York City's Democrat Mayor Eric Adams complained this week about the number of illegal immigrants showing up in the city and saying that they are straining local resources.
Have you noticed that a lot of Democrats are saying this now that the problem is affecting them?
The mayor of Washington, DC said this just a few days ago.
Apparently, this was fine when it was only a problem for border communities.
TRENDING: Did Joe Biden Just Announce He Has Cancer in Garbled Climate Change Speech? (VIDEO) …Update: White House Responds
Townhall reports:
New York City Is Complaining About Too Many Immigrants Arriving From the Southern Border
New York City Mayor Eric Adams (D) is sounding the alarm over the number of immigrants released by Border Patrol who have made their way to one of America's biggest cities and are now overwhelming city services.
NBC New York reports Adams is calling on the federal government to help the city deal with the influx of people who illegally crossed the U.S-Mexico border, turned themsleves in to Border Patrol, and have been released waiting for their immigration court dates.
Due to New York City's "right to shelter" mandate, a
Continue Reading at Gateway Pundit.