Nikki Haley: WHO Could Have Stopped Pandemic a 'Month Prior'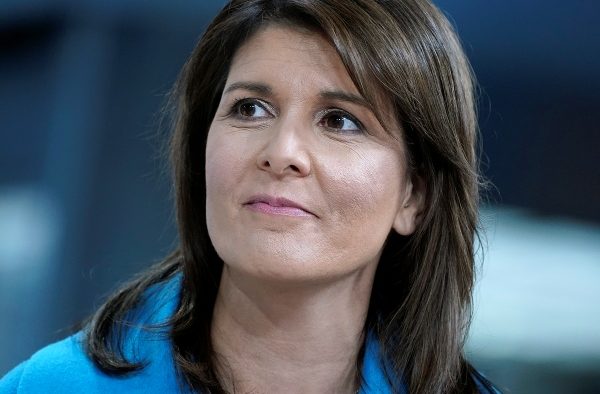 The World Health Organization could have stopped the worldwide spread of the coronavirus "as soon as a month prior" had it listened to Taiwan's warnings that there was human-to-human transmission of the deadly disease and Senate Foreign Relations Committee Chairman Jim Risch's call for a full investigation is right, former United Nations Ambassador Nikki Haley said Friday.
"The American people have every right to ask the WHO questions," Haley, a former South Carolina governor, said on Fox News' "Fox and Friends." "The American people deserve to know why Taiwan was ignored and China was listened to."
Haley pointed out that on Dec. 30, Taiwan reported to the WHO that it had evidence of human-to-human transmission of the virus, but two weeks later, Dr. Tedros Adhanom Ghebreyesus, the director-general of the WHO, said that the organization did not see any evidence of such infections.
"A week later, they have an emergency meeting to decide if it's an international crisis," said Haley. "They don't make a decision that day. Instead, Tedros travels to China to meet with them. It is a week later [when] he comes back and says they decide, 'OK, this could be an emergency but you don't need to limit travel and you don't need to limit trade.'"
Meanwhile, President Donald Trump orders a travel ban on flights coming from China, said Haley, "and Tedros criticizes him for doing that," she added.
Haley also slammed Ghebreyesus for responding to Trump's criticism of the WHO by asking if he wanted to see "more body bags."
"I have dealt with those guys at the U.N. for a long time," said Haley. "That's what they do. They turn the tables whenever they are criticized. And they have to be held accountable just like we would hold any American agency accountable."
Continue Reading at Newsmax.