One-party rule is failing US families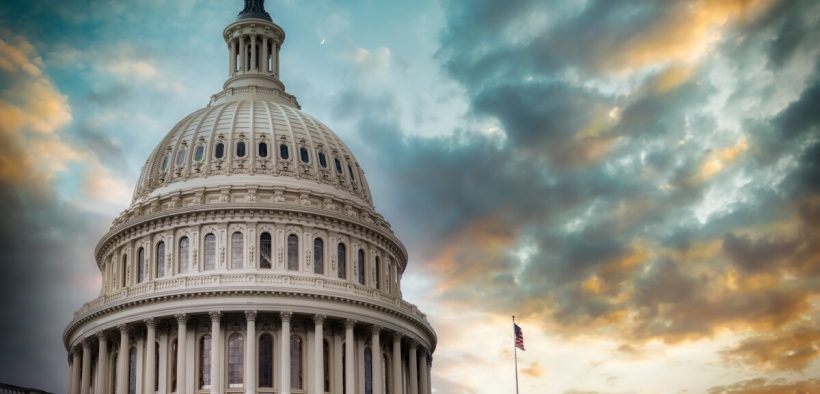 For the past 18 months, thanks to the
Biden presidency
, people everywhere have watched as their paychecks have been whittled away. President Joe Biden and House Speaker Nancy Pelosi's (D-CA) reckless spending and progressive agenda have gutted our economy. Gas prices are up nearly 60%, eggs are up 33%, and milk is up more than 16%. These
increased costs
will cost the average household over $5,000 more this year.
Whether it's the highest rate of
inflation
in over 40 years, the out-of-control energy costs, or the empty store shelves, one thing is clear: Our country cannot afford more of this incoherent leadership.
House Republicans are stepping up with real commonsense solutions to get our country back on track. This week, the Jobs and the Economy Task Force is releasing another pillar of our agenda to restore our great nation through our Commitment to America. This pillar, focused on supply chains, is critical to moving our country forward and back to prosperity.
The country needs this commitment more than ever. The Biden administration's supply chain failures are being felt all over the country, and I regularly hear from Nebraskans who are frustrated by the high costs and limited availability of the products they need.
We've all seen just how high the stakes can be: An infant formula shortage left parents scrambling for months to figure out how to feed their children. The White House admitted they knew of this looming shortage yet failed to act ahead of time. Even once it became clear that the shortage was, in fact, a crisis, there was no swift response from the Biden team, no comprehensive strategy. And families everywhere have paid the price. Some estimates show that more than 70%of the nation's formula supply is out of stock. This is unconscionable.
Families should never have to experience the despair of worrying whether the shelves with be stocked with the formula they need to feed their infants. I'm confident I speak for other families when I say that, as a father of two young children, including a 1-year-old, nothing is more important to me than the health and well-being of my children.
This is just one of many examples of how one-party rule in Washington is failing families. Another example is Biden's refusal to increase domestic oil and gas production, which would significantly reduce energy costs at home. Instead, he's bogged down the energy industry with unnecessary climate regulations and taken to begging foreign dictators for more oil. A strong Republican majority will fight this big government approach through aggressive oversight and legislation to roll back the red tape and revamp domestic production.
Another way we can secure our supply chains is by working with democratic countries we can rely on, especially our neighbors. Near-shoring and friend-shoring can help overcome logistical challenges while also curbing our reliance on such adversaries as China and Russia. This is a win-win situation. We can and must address trade barriers to open new markets for the United States without sacrificing production and innovation.
House Republicans are united in our commitment to righting the wrongs of failed liberal policymaking. Together, we will rebuild and diversify America's supply chains, hold liberal regulators accountable, unleash domestic production of energy and other critical minerals, roll back bureaucracy so goods can get to consumers quickly, and force the Biden administration to prioritize trade and innovation so we remain dominant on the world stage.
This is not a comprehensive list, and these challenges can't be addressed overnight, but House Republicans won't stop fighting for you and your family every day. It's our commitment to you, and it's a commitment we intend to keep. Read more
here
.
Adrian Smith represents Nebraska's 3rd Congressional District. He is a senior member of the House Ways and Means Committee, where he serves as ranking member of the subcommittee on trade. He is a member of the Task Force on Jobs and the Economy.