Racist? Biden Admin Says "It's Simple, The Border Is Closed", Still "Zero Access" For Journalists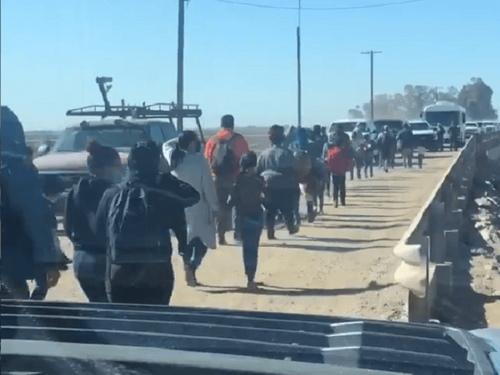 Racist? Biden Admin Says "It's Simple, The Border Is Closed", Still "Zero Access" For Journalists
After sparking a border crisis by effectively announcing the United States is now a sanctuary country, the Biden administration is scrambling to put the genie back in the bottle.
On Tuesday, President Biden told ABC News' George Stephanopolous that his message to migrants is "Don't come over" – after sending the opposite message in January and February – issuing a flurry of Executive Orders, including a pathway to citizenship for roughly 11 million illegal immigrants, boosting green cards for skilled workers and their families, expanding refugee and asylum admissions, and generally touting a reversal of Trump's strong border policies.
The resulting flood of migrants has left over 13,000 children sitting in the so-called 'cages' that the MSM derided Trump over (which the Obama-Biden administration built), while the Biden administration is prohibiting the press from observing or reporting on immigrant detention centers.
Getty Images correspondent John Moore alleged there is a lack of transparency along the border. Last week, the Department of Homeland Security (DHS) stated that Secretary Alejandro Mayorkas' trip to the border, including El Paso, Texas, "will be closed to press due to privacy and COVID-19 precautions." –Epoch Times
Now, the Biden administration is acting as though they didn't just stoke a massive influx of migrants by effectively inviting them into the country.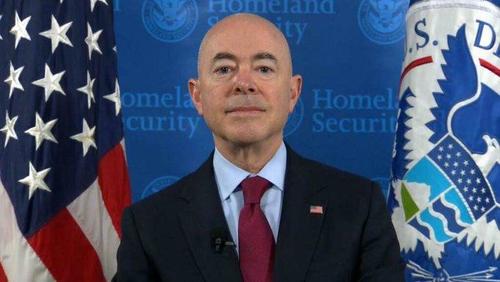 "The border is closed" – Biden Homeland Security Secretary Alejandro Mayorkas told NBC's "Meet the Press" with a straight face, adding that families and single adults are being expelled, but not children who cross the border alone.
If you'll recall, Trump was called
Continue reading Racist? Biden Admin Says "It's Simple, The Border Is Closed", Still "Zero Access" For Journalists at ZeroHedge.