Rep. Scalise: Harris 'Too Cute' in Debate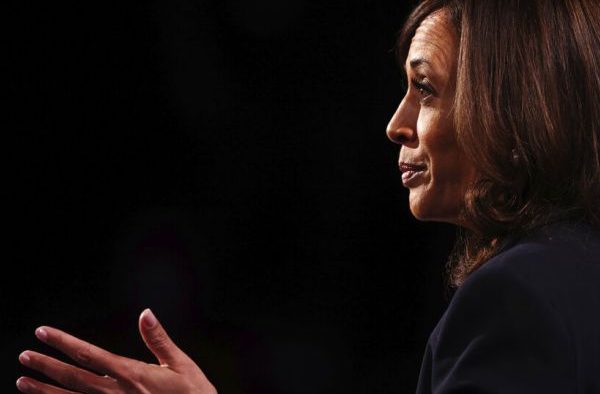 Rep. Steve Scalise of Louisiana, the House Republican minority whip, said Sen. Kalama Harris was "too cute" in avoiding questions during Wednesday night's political debate with rival and Vice President Mike Pence.
Speaking to a Newsmax TV panel, which expressed the general opinion that not many minds were changed and that both candidates deflected uncomfortable questions, Scalise said Harris' moments appeared more glaring.
"I think Kamala was trying to just kind of be too cute," Scalisse said. "She would smirk and laugh when Pence was making very direct hits, that she could have responded to, like packing the Supreme Court.
"You know she laughed, and kind of smirked, and then he said 'Will you do it?" And she wouldn't answer. And then he took it back and said, 'They will do it.'"
"The fact that he said 'She's going to pack the Supreme Court,' and she just sat there tells you, they ant to pack the court."
The remarks came in response to suggestions by Democrats, particularly Rep. Jerry Nadler of New York, who advocated adding justices to the nine-member court if Republicans went ahead with their plans to confirm nominee Amy Coney Barrett to replace recently deceased Ruth Bader Ginsburg.
Scalise added that Harris criticized President Donald Trump and Pence for their response to the novel coronavirus outbreak, yet pointing out that medical experts including Dr. Anthony Fauci, director of the National Institute of Allergy and Infectious Diseases and a member of the White House coronavirus task force, has praised the administration for saving lives.
"Those are big, big deals when you think they think COVID is a good issue for them," Scalise said.
Important: See Newsmax TV now carried in 70 million cable homes, on DirecTV Ch. 349, Dish Network Ch. 216, Xfinity Ch. 1115, Spectrum, U-verse Ch. 1220, FiOS Ch. 615, Optimum Ch. 102, Cox cable, Suddenlink Ch. 102, Mediacom Ch. 277, or Find More Cable Systems – Click Here.
Continue Reading at Newsmax.