Republican Primary Challenger To Matt Gaetz Is in Cahoots With Never-Trump Lincoln Project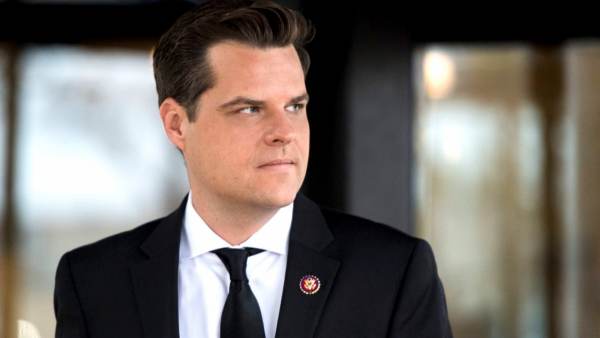 Conservative Rep. Matt Gaetz (R-FL)
Rep. Matt Gaetz (R-FL) is an outspoken conservative lawmaker and unabashed pro-Trump politician.
Recently, a local Republican decided to run in the primary race against Matt Gaetz.
The most recent challenger to Rep. Gaetz is Mark Lombardo, a former FedEx Executive.
He announced his run unexpectedly last week.
TRENDING: Death Cult Protesting Roe v. Wade Decision Triggered by Gateway Pundit Reporter at Supreme Court Asking One Simple Question (VIDEO)
Lombardo just partnered with a Lincoln Project associate and already has poured hundreds of thousands of dollars in anti-Gaetz ads on the air.
Mark Lombardo used media-buying firm SRH media, per this report. SRH media is run by Steve Hazelton who worked with The Lincoln Project.
One of @MattGaetz's primary opponents, Mark Lombardo, a former U.S. Marine who served in Vietnam, going up on TV next week with a $50K buy.#FlaPol pic.twitter.com/TKtV6wcFbJ
— Peter Schorsch (@PeterSchorschFL) June 18, 2022
Via Open Secrets:
Still, Federal Election Commission filings don't tell the whole story about The Lincoln Project's spending. The group buys its television ads through a little-known Maryland firm called Ashton Media, according to OpenSecrets political ads database, but doesn't disclose paying that
Continue Reading at Gateway Pundit.