Scalise Calls for Accountability at 'Highest Levels of FBI' Over Flynn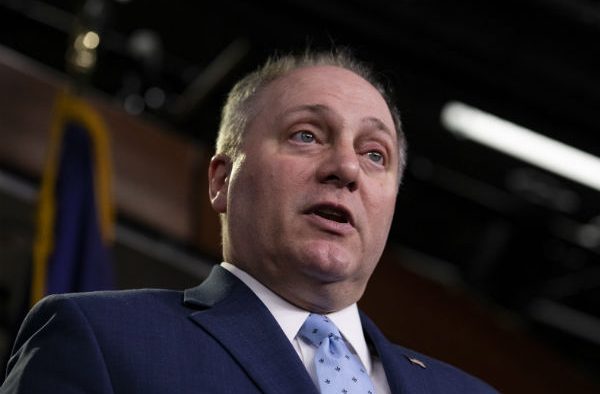 It was "really a remarkable discovery" to learn that key Obama-era officials James Clapper and John Brennan had been claiming collusion between President Donald Trump's 2016 campaign and Russia, only to learn in papers released this week that the two had told a House committee there was no evidence, House Minority Whip Steve Scalise said Friday.
"There needs to be accountability at the highest levels of the FBI and the people within the FBI at the time who knew this was going on and in essence set up" former National Security Adviser Michael Flynn, the Louisiana Republican said on Fox News' "America's Newsroom."
Further, "it looks pretty clear" that the plans to nab Flynn went all the way to then-President Barack Obama, said Flynn.
"Where's the reaction from President Obama, where are the press questions towards Barack Obama and Joe Biden about what they knew and when they knew it and why they didn't stop the FBI from going after an innocent man?" said Scalise. "I'm glad that the Justice Department finally fixed the problem that they created . . . the American people chose Donald Trump to do and they're trying to undermine those efforts from within the FBI. Those people need to go to jail. That's something that happens in third world nations. It shouldn't be tolerated in the United States of America."
Meanwhile, "honest, competent people" want the DOJ house to be "clean," said Scalise.
Scalise also discussed the jobless numbers Friday that show a 14.7% jobless rate, noting that trillions of dollars already have been sent out in relief packages and what is needed now is a "real reopening of the economy in a safe way and do it on a consistent basis."
"Business owners from the smallest local restaurants to the largest businesses that say we need to start getting people back out again in a safe way because people want to start getting back out safely," he said. "That's the only way you're going to get this economy open."
Continue Reading at Newsmax.