SCOTUS Immigration Case: Trump's Triumph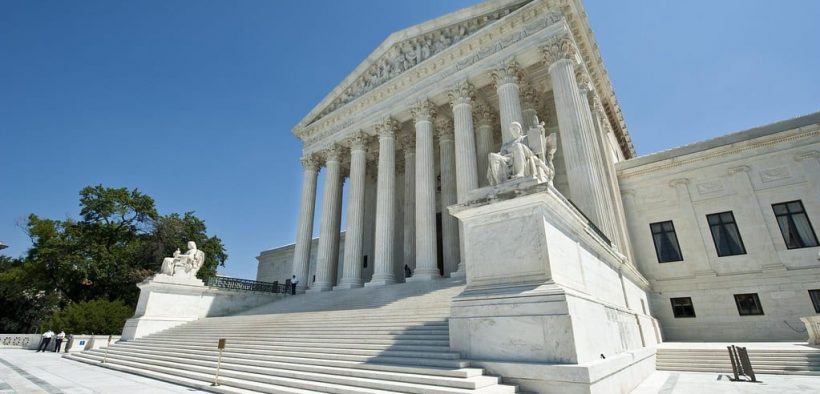 The Supreme Court ruled 7-2 in favor of the Trump administration on Thursday in Department of Homeland Security v. Thuraissigiam, limiting the rights that illegal immigrants are extended while seeking asylum.
The decision effectively reversed the ruling of the Ninth Circuit Court of Appeals that favored the defendant, Vijayakumar Thuraissigiam.
Justice Samuel Alito, appointed by President George W. Bush, delivered the majority opinion with Justices Ruth Bader Ginsburg and Stephen Breyer joining in the ruling but writing a concurring opinion. Justices Sonia Sotomayor and Elena Kagan joined together in dissent of the ruling.
Thuraissigiam, an illegal immigrant from Sri Lanka who entered the country in January 2017, was placed in an expedited removal process because he did not pass the original screening.
The 1996 Illegal Immigration Reform and Immigrant Responsibility Act (IIRIRA) does not allow individuals who fail the original screening to appeal to federal courts for review.
The intent of the law was "weeding out patently meritless claims" of needed asylum, Alito explained in the majority opinion.
For illegal immigrants to avoid expedited deportation, they must show intention to apply for asylum, a process in which immigration officials refer individuals to asylum officers to establish if there is "well-founded fear of persecution," according to the majority opinion.
If the asylum officer, the officer's supervisor, and the case's judge all agree that the applicant failed to establish credible fear, they are placed in an expedited deportation process.
As Justice Alito also noted, nearly 77 percent of applicants pass the initial screening and qualify for full review, but the small percentage who face expedited deportation are not allowed to fight the decision.
Progressives argue that this interferes with the individual's rights, while most conservatives agree illegal immigrants should not be extended the same rights as a U.S. citizen.
Justice Alito also held that Thuraissigiam's attempt to apply the writ of habeas corpus privileges fell short of the constitutional intentions for the clause.
"Habeas has traditionally been a means to secure release from unlawful detention," explained Alito, "but respondent invokes the writ to … obtain additional administrative review of his asylum claim and ultimately to obtain authorization to stay in this country."
Also falling short was Thuraissigiam's due process argument. Because he illegally entered the country, he was given due process in the initial deportation hearing but "has no entitlement to procedural rights other than those afforded by statute," wrote Alito.
Justices Sotomayor and Kagan see this ruling as an encroachment on immigrants' rights. In dissent, Sotomayor wrote, "Today's decision handcuffs the Judiciary's ability to perform its constitutional duty to safeguard individual liberty."
President Trump commemorated over 200 miles of the southern border wall being built this past Tuesday in Yuma, Arizona, making this decision a timely immigration win for the Trump administration.