Shut Down Pipelines to Save the Environment? Think Again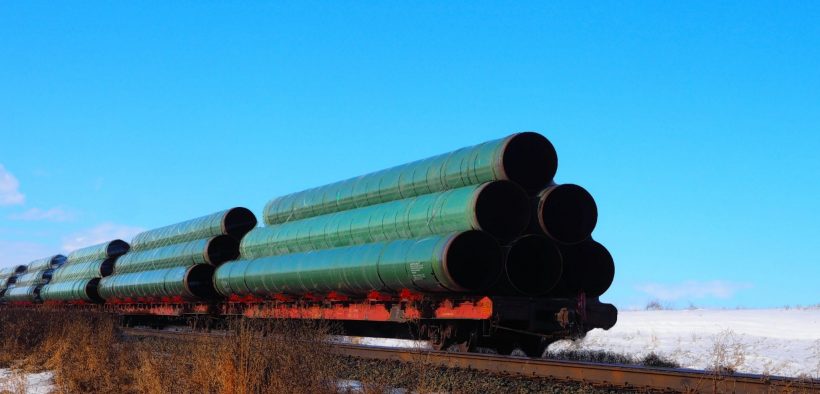 A recent spate of court rulings and corporate decisions has commentators asking if the age of the pipeline has come to an end.
On July 6, the U.S. Supreme Court effectively halted Keystone XL by denying it the ability to obtain Nationwide Permit 12 authorization to dredge wetlands. The project, subject to a decade's worth of legal wrangling, has yet to reach completion, but would carry as much as 800,000 barrels of oil south through the U.S. heartland from Alberta. The same day, U.S. District Judge James Boasberg ordered that the Dakota Access Pipeline be closed and emptied within a month. Though the Standing Rock Sioux protest attained cause célèbre status, Dakota Access went into operation in 2017, transporting half a million barrels of oil a day from the Bakken shale formation.
Inadvertently, pipeline naysayers are pushing energy production to a poorly managed, environmentally dubious setting.
These court rulings came on the heels of the July 5 announcement by Dominion Energy and Duke Energy that, due to ongoing legal uncertainties, they would cease development of the Atlantic Coast Pipeline. The project, into which they invested six years and billions of dollars, would have moved gas from the Marcellus shale reservoir to customers in Virginia and North Carolina.
This news flurry has elicited exaltation from environmental activists, but their joy is misplaced. A world without pipelines would set us back not only economically, but environmentally as well.
What would a world without pipelines look like? First, no pipelines would not mean no fossil fuels. Fossil fuels would remain affordable (albeit less so) and reliable and would therefore still be in demand. The difference would be in which fuels are used and how they're transported. These are not differences that environmentalists would find pleasing.
One consequence of pipeline shutdowns is a partial negation of the economic advantage that natural gas has over coal for electricity generation in many regions. Making gas harder to come by makes coal more appealing at the margin, despite coal's higher emissions profile. Similarly, decreased access to natural gas also precipitates increased consumption of high-emissions distillate fuel oil for home heating, as we have already seen in the Northeast, despite Pennsylvania's status as one of the world's most prodigious gas-producing regions.
A second consequence is that more oil and gas would be moved by road, rail, and transoceanic shipping line. Road and rail are demonstrably less secure than pipelines and increase the probability of spills. Importing natural gas via trans-oceanic shipping line would seem redundant given that the U.S. is the global leader in gas production, but pipeline squeezes have prompted New England states to import liquified natural gas all the way from Russia in recent winters. It should go without saying, but the material and energy requirements for moving gas from Siberia to Boston far exceed those of the regional pipeline network that would do the job if not for the domestic legal barriers in place.
According to a joint project between Yale and Columbia scholars, Russia ranked 52nd in the 2018 Environmental Performance Index, while the United States ranked 28th. Inadvertently, pipeline naysayers are pushing energy production to a poorly managed, environmentally dubious setting. The environmental consequences are compounded by the constraining effects pipeline squeezes have on U.S. exports. While environmental activists may view with pride the boxing-in of U.S. gas, each cubic foot of gas that stays stateside is likely to be replaced by a cubic foot produced in a country over which they have no sway.
The environmentalist fantasy is that pipeline shutdowns will usher in an economy powered by wind and solar. What they fail to appreciate is that a wind-and-solar economy would be an environmental catastrophe in its own right. The power density of oil and gas enables a relatively small footprint for energy systems. Wind and solar do not share that characteristic. According to research from Strata, natural gas requires 12.4 acres to produce one megawatt of electricity, solar requires 43.5 acres, and wind requires 70.6 acres. Work headed by David Keith, Professor of Applied Physics at Harvard's Paulson School of Engineering and Applied Sciences, indicates that meeting U.S. total energy demand with wind power would require covering 72 percent of the country's continental land area with wind turbines. A 2019 Wood Mackenzie analysis estimates that a decarbonized power grid would require an addition of 200,000 miles of high-voltage transmissions lines — enough to wrap around the planet eight times.
The so-called energy transition would also require unprecedented extraction of critical minerals like lithium and cobalt, the production of which China-based firms dominate, raising the prospect of future environmental, human rights, and geopolitical crises. Against this backdrop, pipelines don't look so bad.
The economic case for pipelines is unassailable. Pipelines deliver affordable, reliable energy affordably and reliably. The environmental case for pipelines is less understood, but just as important. On environmental grounds alone, a pipeline-free future for the United States is one every American should fear.