Stacey Abrams's embarrassing campaign for the vice presidency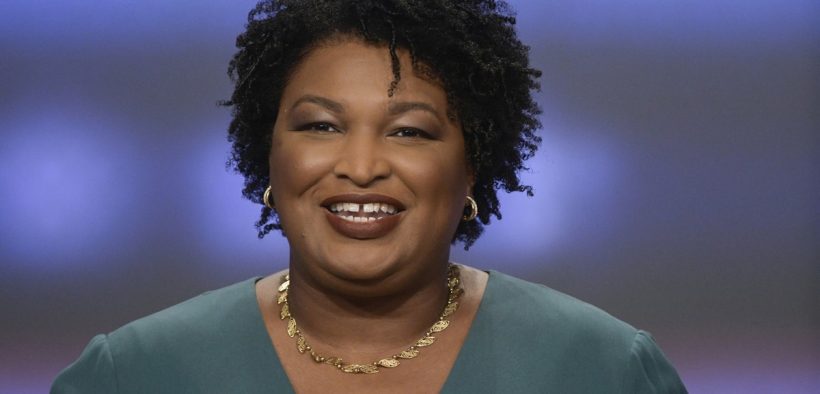 No one has ever wanted to be vice president as much as Stacey Abrams.
The Georgia Democrat, best known for her failed gubernatorial candidacy in 2018, has launched a full-fledged campaign for the vice presidency in recent weeks, telling every news channel that will book her why she thinks she's cut out for the job. And in doing so, Abrams has proved why she's not.
Abrams's media tour began back in February when Joe Biden, the presumptive Democratic nominee, first mentioned his campaign was looking at Abrams. When asked if she'd want the job, Abrams didn't shy away. "Of course, I want it," she said at the time. And then, she left it at that.
But over the past month, Abrams's attempts to get Biden's attention have become more and more aggressive. When she realized Michigan Gov. Gretchen Whitmer and Sen. Amy Klobuchar were serious contenders, Abrams not-so-subtly suggested that choosing anyone but a woman of color would be a disservice to the African American community — a community that helped propel Biden to victory in South Carolina and several other states. The only other women of color rumored to be on Biden's list are Sen. Kamala Harris and Atlanta Mayor Keisha Lance Bottoms.
Abrams's veiled threat earned a reprimand from Rep. Jim Clyburn, a well-respected leader in the African American community whose endorsement reinforced Biden's candidacy when Biden needed it the most.
"I think having a woman on the ticket is a must," Clyburn told NBC News this week. "I'm among those who feel that it would be great for him to select a woman of color. But that is not a must."
It seems that Abrams realized her error, because shortly thereafter, she tried to once again cozy up to the Biden campaign by emphatically announcing her support for the former vice president as he faces an accusation of sexual assault. The accusation, made by a former congressional staffer, is "not credible," Abrams said, citing a New York Times report that explicitly stated it could not determine Biden's innocence or guilt at this time.
Abrams isn't the only Democrat to rally behind Biden in the face of these allegations, but she is the only one with something immediate and personal to gain. And she doesn't care who knows.
"As a young black woman growing up in Mississippi, I learned that if you don't raise your hand, people won't see you, and they won't give you attention," Abrams said.
It doesn't matter how many times Abrams says she wants the vice presidency. She's simply not qualified. Abrams has touted her academic credentials and influence among Democratic communities, but the one thing she needs is the one thing she doesn't have: experience.
Biden is the oldest presidential nominee in U.S. history, and there's a very real concern that his presidency might be short-lived if he wins this November. Even if he wins, he'll be less likely than most presidents to be able to stand for reelection (he'd be 86 at the end of a theoretical second term). That makes the vice presidency even more important than usual. Voters will want to know that Biden's running mate is a proven, competent leader, someone who has experience listening to constituents, negotiating with the other side of the aisle, and seasoned in world affairs. Abrams's 10-year stint in the Georgia state legislature doesn't cut it.
True, President Trump won in 2016 without any prior background in politics. But critics of the administration would argue that his lack of experience hindered his governance. Abrams's antics over the past few months have confirmed that her lack of know-how is a precursor of a much bigger problem: She's politically immature.
Abrams will do or say anything to advance her political career, whether that means accusing the other party of unlawfully stealing an election simply because she lost or unequivocally denouncing a sexual assault accusation made against Biden even though no one knows what happened. She thinks much too highly of herself for having accomplished so little.
Abrams overplayed her hand. She might think she can "save" Biden's campaign, but now, it's pretty clear that the only thing that needs saving is Abrams's political career.