Susan Rice Charges Trump Doing Nation's 'Arch-Enemy's Bidding'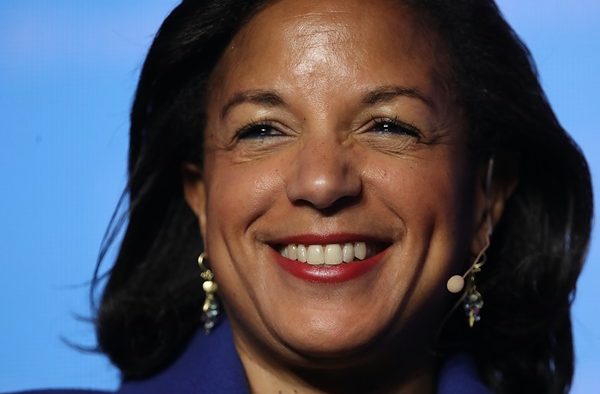 Former national security adviser Susan Rice on Sunday said President Donald Trump is doing "our arch-enemy's bidding" by inviting Russian President Vladimir Putin to the G-7 summit.
In an interview on NBC News' "Meet The Press," Rice said those who surround Trump are too afraid to tell him the truth.
"We have a president who is doing our arch adversary's bidding," she said, adding: "And he is surrounded by sycophants and weaklings."
"We still, I want to remind you, have credible intelligence that the Russians are trying to kill U.S. servicemen and women in Afghanistan," she said, referring to a report that Russians paid bounties to the Taliban for dead American soldiers.
"This is not the time to be handing [Russia's President Vladimir] Putin an olive branch. This is the time to be working up options to punish him. And yet, that's not what happened."
The bounty operation was first reported by the New York Times, but it is unclear the administration was aware of the intelligence. The White House says the president was never informed about the issue because intelligence officials hadn't reached a consensus on the information.
Rice also was pressed about her remarks that she would agree, if asked, to be the vice presidential pick for presumed Democratic presidential nominee Joe Biden.
"I am going to do everything I can to help get Joe Biden elected and help him succeed as president" she said. "Whether I'm his running mate or a door-knocker, I don't mind. I just want to get Joe Biden elected and see the Democrats control the Senate and retain the House."
Continue Reading at Newsmax.