The Financial Bubble Era Comes Full Circle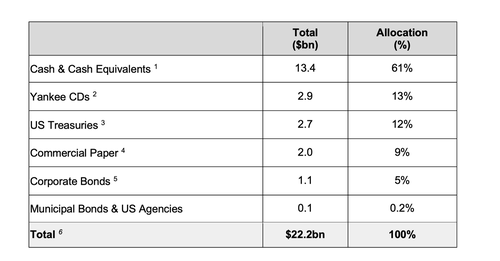 Taibbi: The Financial Bubble Era Comes Full Circle
Authored by Matt Taibbi via TK News (emphasis ours),
Subscribers have noticed that it's been quiet on this site for a while. This is because I spent much of the last month researching the #CryptoCrash, and the last week and a half engaged in an increasingly maddening search for a civilized and respectful way to write about one particular actor: Circle Internet Financial, makers of USDC, at $55 billion the second-biggest stablecoin in the world.
I'm giving up the hunt for "civilized and respectful." That dog lived a long life, but it now must be taken out and shot. I've dealt with many frustrating institutions, from Bank of America to the press office of the FSB, but none produced such headaches. They're the mother of all black boxes, and God help anyone invested in them.
Circle Internet Financial CEO Jeremy Allaire
Trouble started with one question. On April 12, Circle announced it had raised $400 million with investments from BlackRock, Fidelity, Marshall Wace and Fin Capital, noting BlackRock and Circle had entered into a "broader strategic partnership" that would include "exploring capital market applications for USDC" that would "drive the next evolution of Circle's growth." This would involve the establishment of a new, BlackRock-managed, government money market fund, the Circle Reserve Fund, through which BlackRock would become "a primary asset manager of USDC cash reserves."
Sources called with concerns. The fund's registration statement says "shares are only available for purchase by Circle Internet Financial, LLC." Not only is this unusual — one legal expert I spoke with said he'd "never seen such a fund… available for sale solely to a single entity" — but it raised a potentially troublesome issue for USDC holders. If Circle is to be
Continue reading The Financial Bubble Era Comes Full Circle at ZeroHedge.