The national media will have a field day with Coach Tuberville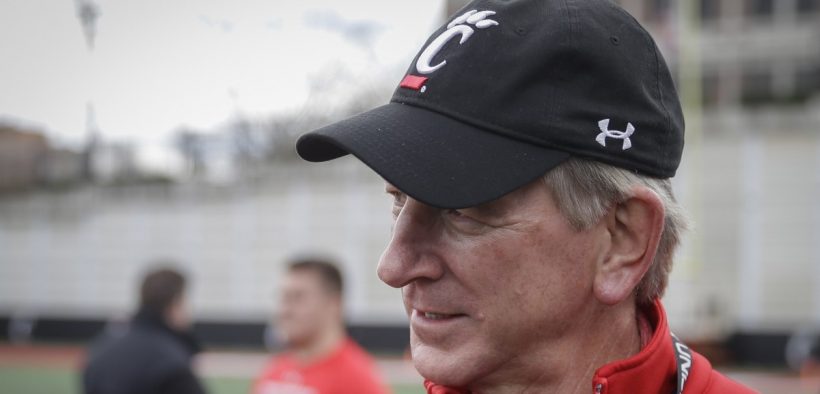 When then-Auburn University head coach Tommy Tuberville made a brief appearance in the movie Blind Side, his close friend and business partner John David Stroud appeared in the flick with him, pretending to be an assistant coach looking at game films. Stroud later went to prison for investment fraud. Tuberville skated with an out-of-court settlement.
If Tuberville wins the July 14 Republican primary runoff for the U.S. Senate in Alabama against former U.S. Attorney General Jeff Sessions, it's a certainty that this and other parts of Tuberville's past suddenly will be subjected to the full investigative force of the politicized, hard-left newsroom of the New York Times, and by other left-wing news outlets as well. That's what the establishment media does to Republicans: It waits until the GOP is stuck with a nominee, and then vets the nominee with an eye toward defeating him.
Tuberville, as a political neophyte, never has been fully vetted. Sessions, on the other hand, is an entirely known quantity; there's nothing the media can do to him to move his political needle further downward if he earns the nomination to face incumbent Democrat Doug Jones in November.
On Tuberville, everything will be under scrutiny – his marital history, his recruiting practices, his treatment of black players, his Florida residency, his lack of knowledge of local Alabama issues, and of course this investment scandal. He may be clean as a whistle, but if he's not, the media will blow the whistle on him.
The investment situation was quite strange, in ways that only a major newsroom, not a single columnist, has the resources to delve into. Tuberville and Stroud were the only two principals of the hedge fund called TS Capital Partners, for which, by some accounts, Tuberville acted as the salesman while Stroud handled the actual investments. The original lawsuit against them alleged that Tuberville and Stroud "used the majority of [investors'] cash for personal purposes [and] that when plaintiffs' accounts dried up under Tuberville and Stroud's mismanagement, the two sought to conceal the fact, sending plaintiffs doctored bank statements and making misrepresentations over the telephone."
When the suit was filed, Tuberville's lawyers issued a statement saying "He has never even met or spoken with most of the plaintiffs and he is acquainted minimally with the few other plaintiffs only because they were employees at TS Capital Partners, LLC. Coach Tuberville absolutely never solicited any investment from any of these or other individuals. It is important to note that Coach Tuberville himself invested significant funds and has never received any return from his own investment."
That conflicts with the "Offering Memorandum" presented to investors, which said Tuberville himself "is responsible for the investment direction, capital raising, and the day-to-day oversight of business decisions of TSCM. In this capacity, Mr. Tuberville provides the fund with strategic direction and guidance while overseeing investment opportunities. Mr. Tuberville also evaluates and researches each private equity investment opportunity considered by TSCM."
In the end, a grand jury charged Stroud, but not Tuberville, with criminal fraud. Stroud was convicted. Tuberville was not criminally charged, but he settled a civil suit for an unknown amount after two full years of promising that "all of the funds of all investors would be returned to them" and after a default judgment was entered against his company in federal court. In the end, his argument, essentially, was that he had just been a front man. Even before the suit was filed, he was telling a reporter this: "I'm not smart enough to understand all the numbers."
Set aside the question of whether someone not smart enough to be a hedge fund manager is smart enough to oversee the federal budget. The question national reporters will ask, after tracking down each one of the investors, is how much personal contact they had with Tuberville, what he promised them, and how involved with the actual money management he promised to be.
The oddest thing is that Tuberville's front-man role was prefigured by another coach who, like Tuberville, allegedly mismanaged investment funds – and Tuberville was tied into that case as well. Indeed, Tuberville's defense in his case used the same playbook that former Georgia head coach Jim Donnan had used, namely that "Donnan was the victim, and that he was unaware of the greater scheme, which they say was run by" his business partner.
According to SB Nation, "Donnan attorney Ed Tolley said the former coach 'probably had one of the greatest football minds that ever came through Athens, Ga.,' but he said the ex-coach didn't have a mind for business. 'It is not a crime to be not very smart,' Tolley said. 'It is not a crime to be somewhat careless.'"
Sound familiar?
And, there was this: "Donnan had also been accused of recruiting a former Georgia player and fellow coaches, including Virginia Tech's Frank Beamer and Cincinnati's Tommy Tuberville, into the scheme."
At the very least, Tuberville was just ridiculously reckless, not once but twice in extraordinarily parallel circumstances, with either his or his investors' money. Legal culpability or no, it does not speak well of his reliability.
What the national media will make of all this is unknowable. Surely, though, they will go hog wild in trying to make it look like something really, really bad.