Trump Voters Have Had It With the CDC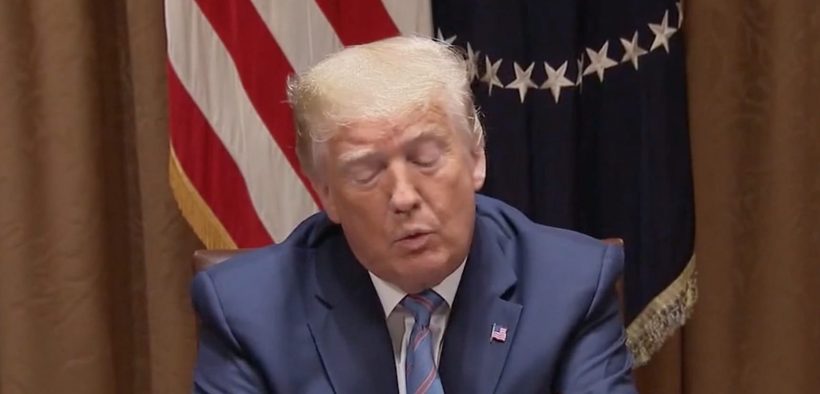 Just as President Trump's reelection team is being inundated by a tsunami of ticket requests for his first campaign rally since March, the public health bureaucrats who bungled the initial coronavirus outbreak have launched a new campaign of fear-mongering. Last Friday, while Dr. Anthony Fauci cautiously speculated that the country may not see a second wave of COVID-19 cases, the "experts" at the Centers for Disease Control and Prevention (CDC) were discussing the possible need for another phase of job-killing "mitigation efforts." Not coincidentally, the CDC also published new guidelines for large public gatherings that obviously have more to do with hobbling the president's rallies than public health.
It's probable that, before the advent of COVID-19, most Americans thought of the CDC as a benign agency where serious scientists worked to protect us from public health threats. During the past few months, the coronavirus pandemic has disabused most sensible observers of that Panglossian fantasy. The CDC is an all-too-typical federal bureaucracy prone to mission creep and turf wars between politically ambitious apparatchiks. It began modestly as the Office of Malaria Control, with a budget of $1 million, but evolved into a bloated bureaucracy with a budget of $8 billion. Inevitably, mission creep distorted the CDC's original raison d'être and it is now meddling with such things as shaping social norms:
Social norms refer to values, beliefs, attitudes, and/or behaviors shared by a group of people. They are often based on what people believe to be normal, typical, or appropriate. Social norms can function as unspoken rules or guidelines for how people behave, and for how people are expected to behave. People generally follow social norms because they want to fit in.… They contribute to our clothing choices, how we speak, our music preferences, and our beliefs about certain social issues. They can also affect our attitudes, beliefs, and behaviors related to violence.
It was the diversion of CDC's funding to such creepy projects, plus the territorialism endemic to all bureaucracies, that caused it to dramatically slow the development of coronavirus testing. Consequently, when the first confirmed cases began to materialize, the CDC imposed strict restrictions on commercial development of diagnostic tests that could have enabled us to more quickly detect and control the pandemic's spread. Meanwhile, late in May it was discovered that the CDC was still bungling its testing by combining the results of viral and antibody tests. The former determines if a person is currently infected, and the latter reveals whether or not an individual has ever been infected in the past.
If all this suggests that the CDC has credibility issues, this problem was hardly ameliorated by the mixed messages the agency promulgated with regard to the utility of masks. From the beginning of the outbreak through March, the CDC discouraged the use of face masks by the general public. Then, in April, the agency reversed itself. Moreover, the CDC also released all manner of misinformation about how the disease is transmitted and how quickly it spreads. Does it seem plausible that the CDC has improved much since the outbreak, that the kind of mission creep that produced "shaping social norms" has abated? As Michelle Minton, a senior fellow at the Competitive Enterprise Institute (CEI) writes,
Since 2014, the CDC has continued to dedicate time, energy, and funding toward issues that, while perhaps important, fall outside of its reason for existence. As a result, the CDC has devolved into an agency incapable of adequately addressing the serious threat posed by infectious disease, particularly a novel disease for which there is little information.… Lack of funding, the go-to excuse raised by CDC after repeated failures, will do little to improve the agency's capability in preparing for and responding to such incidents unless Congress forces the CDC to narrow its activities.
This raises the following question: Should anyone planning to go to the Trump rally in Tulsa pay any attention to CDC guidelines regarding public gatherings? Should they take seriously a COVID-19 exposure-rating system wherein the highest danger of infection is defined as "Large in-person gatherings where it is difficult for individuals to remain spaced at least 6 feet apart and attendees travel from outside the local area"? Should they, as the CDC recommends, take special precautions "where individuals might raise their voice (e.g., shouting, chanting, singing)"? These things constitute the very definition of a Trump rally, and that is precisely why the CDC includes them so prominently in its guidelines.
If this isn't obvious, consider Hillary Cinton's recent tweet about a boilerplate disclaimer included in the online registration form for the Tulsa rally: "If your rallies come with a liability waiver, you shouldn't be holding them." Hillary isn't worried about the "deplorables" who helped defeat her in 2016. She, like the CDC bureaucrats, is worried about the political effect of restarting Trump's rallies. According to 2020 Campaign Manager Brad Parscale, Trump broke the "single-day online fundraising record" of $14 million on Wednesday, and RNC Chairwoman Ronna McDaniel said the Tulsa sign-up list approaches one million. The sleazy fear-mongering just isn't selling anymore.