WATCH: Video of Attack on GOP NY Gov. Candidate Lee Zeldin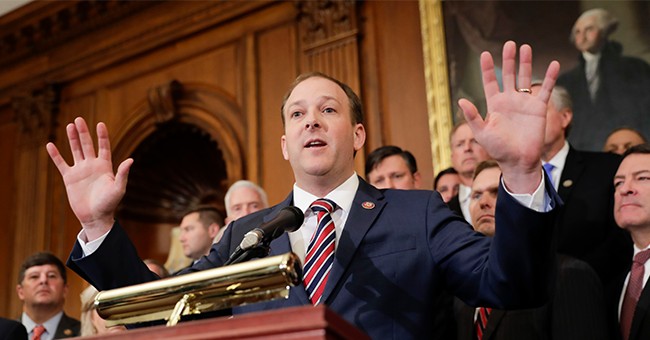 As we reported earlier, Rep. Lee Zeldin (R-NY), the Republican nominee in the New York gubernatorial race was attacked by an assailant on stage as Zeldin was delivering a campaign speech at a VFW post in Perinton, NY, which is near Rochester.
Zeldin was right in the middle of talking about how many were leaving New York for other states because they are feeling safer and freer in those other states. But as he spoke, a man approached him from his right side on the stage. You can see the man waving something, which may have been a knife, and Zeldin put his arm out to keep him away.
Then, more people rush onto the stage and take both of them down. Zeldin is then pulled away from the scrum by someone. Among the people who helped Zeldin was reportedly AMVETS Director Joe Chenelly, who is a local state assembly candidate, according to reporting by the NY Post.
It's very scary when you realize that the guy got that close and could have taken him out, if he raced at him. Fortunately, Zeldin was able to put him off.
But it says something about Zeldin's fortitude that he then went on to continue his speech right after the attack.
Continue Reading at Red State.