Youngkin-Era Law Forces Election Integrity Group To Take Down Its List Of Virginia Voter Rolls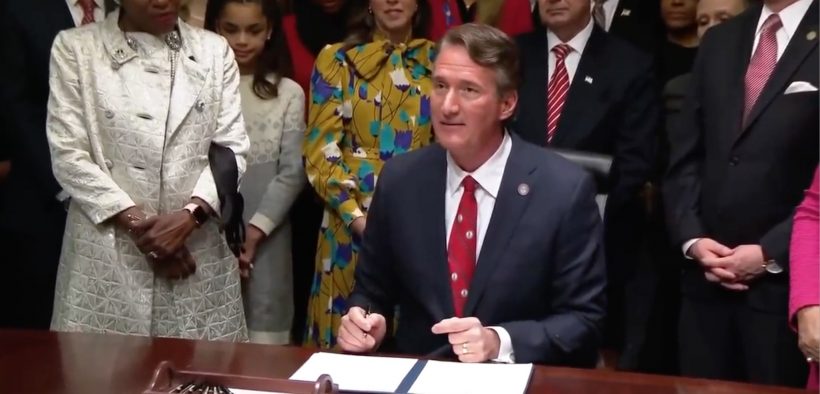 An election transparency organization was forced to remove its online publication of Virginia voter rolls after the state's Department of Elections (ELECT) threatened to have the group criminally charged under a law approved earlier this year by Republican Gov. Glenn Youngkin.
In a letter obtained by The Federalist addressed to the Voter Reference Foundation (VRF), an organization "dedicated to ensuring transparent, accurate and fair elections," ELECT officials demand that VRF "immediately remove the Virginia voter list and any personal voter information from its website" or risk being charged with a Class 5 felony for "the crime of election fraud."
"In October 2021, Voter Reference Foundation published personal voter information of Virginia voters received through a Registered Voter List and/or a Vote History List that was not directly purchased from the Department of Elections (ELECT) by Voter Reference Foundation," the letter reads. "The publication of voter information contained on the aforementioned lists is not a permissible use of the lists pursuant to § 24.2-405 and § 24.2-406 of the Code of Virginia."
State officials go on to claim that VRF "did not receive the aforementioned lists from ELECT" as mandated under state law and that the group "did not sign the required Statement of Responsibility pursuant to § 24.2-407 of the Code of Virginia."
Approved by Youngkin on April 11, the recently enacted amendment (SB698) to § 24.2-405 of the Virginia Code prohibits recipients "of a list of registered voters from publishing on the Internet any of the information contained in such list as a list, database, or other similar searchable format or providing information contained in a list of registered voters to a third party for such purpose."
As noted in previously enacted subsections of § 24.2-405, entities such as political action committees and nonprofit organizations "that promote voter participation and registration"
Continue Reading at The Federalist.