John Fetterman dances a 180 on fracking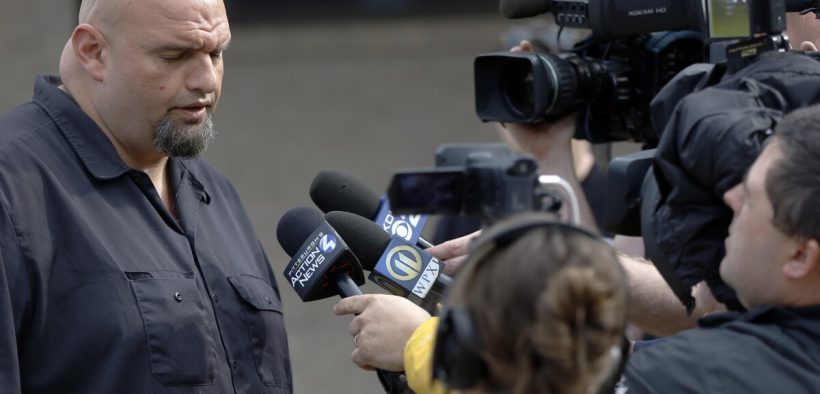 The Democratic candidate for one of
Pennsylvania
's U.S. Senate seats,
John Fetterman
, turned a few heads last week when he expressed a newfound love for
fracking
. He previously disavowed the practice on several occasions.
"I support fracking," Fetterman told NBC News. "I supported the energy security we should have in the United States. I've always supported [it], as long as it's done environmentally sound and making sure that we're not contaminating our waterways."

DEMOCRATS ARE DODGING DEBATES IN COMPETITIVE RACES

Fetterman's remarks align him with current state attorney general and Democratic gubernatorial nominee, Josh Shapiro, who recognizes the critical role fracking plays in the state economy. But even as it is welcome, the shift in Fetterman's position is real. "I don't support fracking, at all, and I never have," Fetterman
told
the Real Progress in Action YouTube channel in 2018, when he was running to be Pennsylvania lieutenant governor. "And I've signed the no 'fossil fuels money' pledge. I have never received a dime from any natural gas or oil company whatsoever." Earlier in 2016, while serving as the mayor of Braddock, Fetterman called the fracking industry "a stain" on Pennsylvania and expressed support for ending the practice. "I'm not pro-fracking and have stated that if we did things right in this state, we wouldn't have fracking," Fetterman wrote in a
Reddit
post in 2016. "The industry is a stain on our state and natural resources."
Top line: Voters need confidence that politicians mean what they say when they say something. But Fetterman's words can't be trusted. And that's untenable in a state where more than 180,000
people
are earning a living in the oil and natural gas industries.

CLICK HERE TO READ MORE FROM RESTORING AMERICA

John Twarog is a graduate of Canisius College and Georgia Southern University and works in public health.
Continue Reading at The Washington Examiner.