Pennsylvanians vote for more crime, inflation, and children being taught men can have babies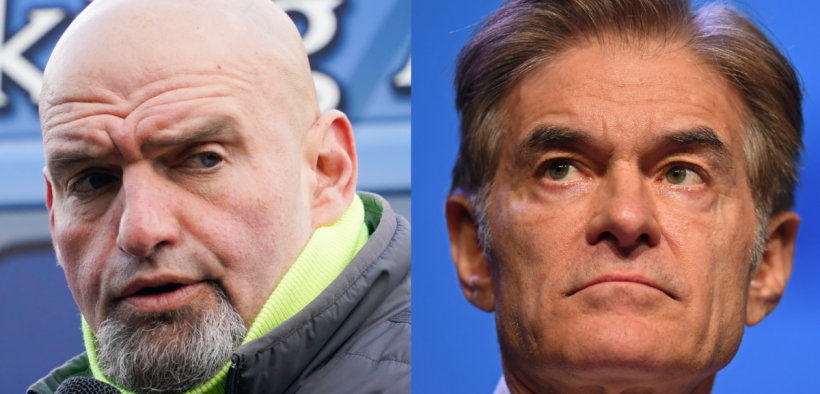 B
ased on Tuesday's
election
results in
Pennsylvania
, most of the state likes record-breaking
crime
and
inflation
. They also desire to have their children taught that men can be women, get pregnant, and have babies. That is what was on the ballot Tuesday night, and that is what ultimately won. For
Republicans
, it's indeed a hard pill to swallow.
Sure, skeptics may disagree and blame the candidate's quality or former President Donald Trump. However, the problems go deeper than that. There's an ideological problem that Republicans have to acknowledge in the country, and it surrounds the fact that about half of the population doesn't identify with conservatism or Republicanism. This is an even harder pill to swallow.
Whatever criticisms one might have about Oz, he was leaps and bounds better than Fetterman. However, I am saying that from a conservative Republican perspective. I am against radical gender ideology. I disagree with left-wing criminal justice reforms that have put criminals on the street and contributed to record-breaking homicide rates. Based on last night's election results, the majority don't agree with my viewpoint.
Crime was supposed to be one major issue affecting voters in this election. Yet, if a voter truly valued protecting people from criminals, and if crime was indeed the issue that many polls showed it was, then Fetterman wouldn't have received as many votes as he did. This reflects a major problem for Republicans with voters. There are other issues as well.
Consider transgender women competing with other females on school sports teams. A recent survey found that 45% of respondents supported this. Yes, this is in the minority; however, the fact that 45% of people support this should raise all kinds of red flags. It means that nearly one out of every two people think biological men competing with women is permissible. If that's not indicative of a severe issue, I'm not sure what is.
Consider the record-breaking homicide and carjacking surge that has devastated Philadelphia. Larry Krasner, the city's district attorney, has received tons of criticism for his policies contributing to the rise in crime. Yet, Krasner overwhelmingly won reelection just last year – as the city was setting a record for murders. Logically speaking, it makes absolutely zero sense. But, in reality, these are the people who are winning elections in the state.
Looking at a map of the Pennsylvania Senate election, one can see that Fetterman's victory was carried by the voters from Pittsburgh, Philadelphia, Allentown, and Erie. The rest of the state was predominantly for Oz. This is yet more evidence of the vast cultural divide in the state, indicative of the division across the country.
With nearly half the voters supporting such progressive platforms, it will be tough for Republicans to win future elections in Pennsylvania and throughout the country. It's hard to compete in a reality in which so many people believe such nonsensical things. And that is true whether the candidate is Dr. Oz or any other candidate.
Continue Reading at The Washington Examiner.