Poll: 72% Say Joe Biden's America Is 'Out of Control'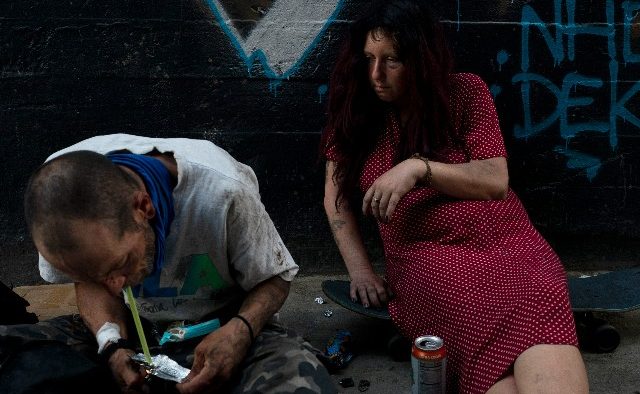 Nearly three-quarters of U.S. adult residents believe Joe Biden's America is out of control, a CBS News/YouGov poll found Wednesday.
While 72 percent say Biden's America out of control, 28 percent say it is under control.
Among those respondents who believe Biden's America is out of control, 71 percent of them blame Biden's leadership. Eighty-five percent of them blamed Biden's economy riddled with systemic inflation.
Seventy-five percent blame the citizen's deteriorating "culture and values." Among the 71 percent who blamed Biden's leadership, 72 percent of independent voters agreed.
Ninety-three percent of Republican voters agreed. And one third (33 percent) of Democrats also agreed that Biden is to blame for the state of the nation.
"All this could become an important metric in Mr. Biden's case, since part of his last campaign argued for a more conventional approach to the office, and his announcement video included perceived threats to democracy — which concerns many Americans of late," CBS News analyzed.
Overall, only 30 percent of Americans said things are going well in America. Seventy percent said they are going poorly. Concerning the economy, sixty-three percent say the economy is bad. Only thirty-one percent say the economy is going well.
The poll sampled 2,093 U.S. adult residents from April 21-24 with a 3.2 margin of error.
The polling comes as Biden on Tuesday launched his reelection campaign. The day did not go smoothly.
In his first speech after announcing a reelection bid, Biden said the economy was strong and his "economic plan is working" while acknowledging inflation has remained a systemic problem in 2023.
"I know folks are also struggling with inflation," Biden said.
Biden's 40-year-high inflation, on average, cost American households an extra $5,200 last year, or $433 per month, according to Bloomberg.
After Biden's speech, White House press secretary Karine Jean-Pierre was asked if Biden would serve all eight years in reelected 2024. She refused to confirm in the White House press briefing. "That's something for him to decide," she said.