SoCal Gas Warns Consumers: Massive Gas Bill Increases Coming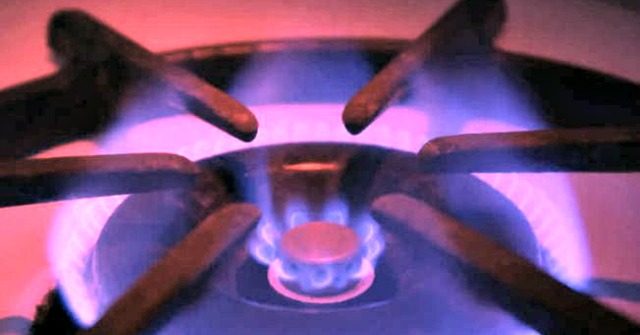 SoCal Gas, which supplies natural gas throughout Southern California, warned consumers this weekend that their next bills will be unusually large, blaming what it calls unusually cold winter weather across the nation.
In an email to consumers, the company wrote:
There's no easy way to put this: January bills are likely to be higher than usual. An unprecedented cold snap across the nation in part has caused natural gas market prices in the West to more than double between December and January – much higher than expected. As a result, SoCalGas residential customers can expect the typical January bill likely to be more than double the typical bill last January, assuming the same amount of natural gas is used.
Natural gas prices have also been exacerbated by other factors. Russia's war in Ukraine has strained global supplies, and has encouraged the U.S. to prioritize Europe's natural gas needs. The Biden administration has also taken a negative approach to oil and gas development, shutting down construction of the Keystone XL pipeline and making it more difficult to explore and develop oil resources on federal lands.
California, too, has seen Democrat-run governments discourage the use of natural gas, despite the fact that it is the cleanest-burning fossil fuel, and that its growing adoption in place of coal has allowed the U.S. economy to reduce carbon emissions while still enjoying years of growth.
The state has set a goal of producing 100% of its energy from renewable sources by 2045 — a goal that the nonpartisan Legislative Analyst's Office says the state will struggle to meet because of a lack of clear plans.
SoCal Gas offered a number of energy-saving tips to consumers to help them lower their gas bills, including an online tool called "ways to save."
The company is the nation's largest natural gas distribution utility.
Joel B. Pollak is Senior Editor-at-Large at Breitbart News and the host of Breitbart News Sunday on Sirius XM Patriot on Sunday evenings from 7 p.m. to 10 p.m. ET (4 p.m. to 7 p.m. PT). He is the author of the recent e-book, Neither Free nor Fair: The 2020 U.S. Presidential Election. His recent book, RED NOVEMBER, tells the story of the 2020 Democratic presidential primary from a conservative perspective. He is a winner of the 2018 Robert Novak Journalism Alumni Fellowship. Follow him on Twitter at @joelpollak.