Central Bank Gold Buying Shows No Sign Of Slowing Down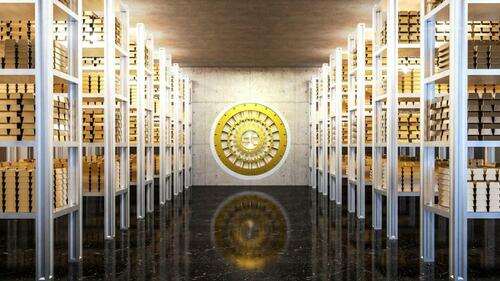 Central Bank Gold Buying Shows No Sign Of Slowing Down
There's no sign of a slowdown in central bank gold buying.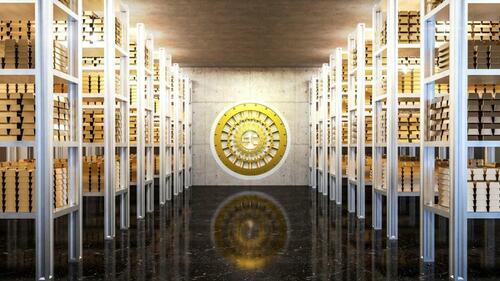 In February, central bank gold reserves rose by another 52 tons, according to the latest data compiled by the World Gold Council.
It was the 11th straight month of central bank net gold purchases.
Through the first two months of 2023, net central bank gold purchases came in at 125 tons. This is the strongest start to a year since 2010.
China was the biggest buyer in February. The Peoples Bank of China increased gold holdings by a reported 24.9 tons. It was the fourth consecutive month of reported Chinese gold purchases. In that time, China's official gold reserves have grown by 102 tons.
The Chinese central bank accumulated 1,448 tons of gold between 2002 and 2019, and then suddenly went silent until it resumed reporting in November 2022. Many speculate that the Chinese continued to add gold to its holdings off the books during those silent years.
There has always been speculation that China holds far more gold than it officially reveals. As Jim Rickards pointed out on Mises Daily back in 2015, many people speculate that China keeps several thousand tons of gold "off the books" in a separate entity called the State Administration for Foreign Exchange (SAFE).
Last year, there were large unreported increases in central bank gold holdings.  Central banks that often fail to report purchases include China and Russia. Many analysts believe China is the mystery buyer stockpiling gold to minimize exposure to the dollar.
Turkey continued to pile up gold, adding another 22.5 tons of gold to its hoard in February. The Central Bank of Türkiye was the biggest gold buyer in
Continue reading Central Bank Gold Buying Shows No Sign Of Slowing Down at ZeroHedge.