Jordan defends speaker vote, says this is how democracy is supposed to be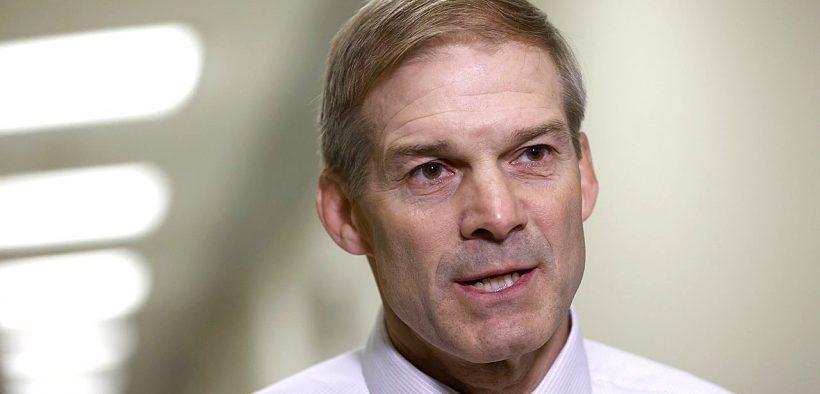 Rep. Jim Jordan, R-Ohio, defended the drama that surrounded the election of House Speaker Kevin McCarthy, a day after the GOP leader won the position in a record 15th round of voting.
Despite the messiness of the days-long process that featured an incident where one Republican was physically restrained from approaching another, Jordan said that democracy was never meant to be a smooth process.
"Sometimes democracy's messy, but I would argue that's exactly how the founders intended it," Jordan told "Fox News Sunday" host Shannon Bream. "They wanted real debate, real input from all people, and then you get a decision. Whether it's one vote or 15 votes, Kevin McCarthy is still Speaker of the House. I've seen all kinds of games going into extra innings and overtime, that's just how it works."
Looking ahead, Jordan expressed confidence that despite the dissension among Republicans this past week, the party will come together to address legislative goals that include fighting Democratic policies.
"You think about in a two-year time span, we have seen a border that is no longer a border, we have seen a military that cannot meet its recruitment goals, we've seen terrible energy policy, terrible education policy, record spending, record inflation, record debt, and maybe most importantly, a government weaponized against the very people it's supposed to serve," Jordan said.
"We're going to unite around fixing those problems, which have all happened in two years," he added.
McCarthy ultimately won the speakership early Saturday morning with 216 votes, a bare majority that was lower than the normal 218 votes needed because all six of his remaining GOP detractors relented to vote "present." Representatives Andy Biggs of Arizona, Lauren Boebert of Colorado, Elijah Crane of Arizona, Matt Gaetz of Florida, Bob Good of Virginia and Matt Rosendale of Montana voted "present" in the final round.
Speaking to reporters after the vote, McCarthy quipped, "It just reminds me of what my father always told me: 'It's not how you start, it's how you finish.' And now we have to finish for the American public to turn around."
Continue Reading at Fox News.