Kanye West dares to defy Black Lives Matter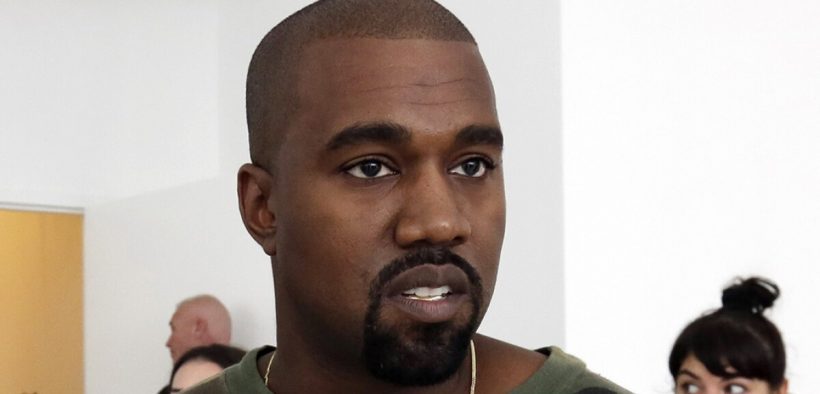 The Black Lives Matter organizations have gone full bore after Kanye West. . His grievous offense?
Daring to wear a "White Lives Matter" shirt. Why the fury? Because BLM fully understands West's deep purchase in the culture, a realm where it has become a major player itself and where it will not accept challenges. Political commentator Candace Owens
appeared alongside West, also wearing a shirt saying "White Lives Matter." The setting was the Paris Fashion Week, where West, now named Ye, staged a fashion show. Interestingly, Owens was less of a lightning rod. The original flagship group, the Black Lives Matter Global Network Foundation, ignored her, while the rival BLM Grassroots criticized both and invited them to attend a struggle session.
West has battled bipolar disorder and is known to tweet through manic episodes, so he can say things that upset everyone. But West is also an artistic icon and creative genius, and his rap music, fashion lines, and other endeavors have earned him a huge global following. The New York Times reported through gritted teeth that though the location of West's fashion show had been kept a secret, the venue "was heaving with screaming fans and photographers." BLMGNF's 11-tweet thread also had a political edge. It revealed how much of BLM remains at war with U.S. society, despite its status as a political insider and heavyweight in the Biden era.
The tweets from BLMGNF — the entity that BLM godmothers Alicia Garza, Patrisse Cullors, and Opal Tometi created in 2013 —started, ironically, by stating that "there's never an appropriate time to attack Black people." BLMGNF then proceeded to assail West. Written in BLM's signature form of what can only be called "strategic imprecision" (for example, "Kanye lacks vision from his vantage point"), they attacked West for being entitled and causing hurt. "Kanye is playing into very harmful territory not only for himself but for all of us," averred one tweet, adding, "his entitled actions are also charged with an absence to those who have had their lives stolen due to the very same system he is championing."
And that is the gist. With his support for former President Donald Trump, Christianity, and the family and his opposition to the rigid ideological straitjacket being imposed on the creative world, Kanye has become dangerous.
BLM is very tied to this world, having partnered with the musical Hamilton and the Oscar-winning movie Roma. West appears to have correctly fingered BLM as one reason why society, especially culture, has become so politicized, why the exigencies of critical race theory, and its related diversity, equity, and inclusion mantras, have been pushed down everyone's throats with such ferocity since BLM came together in 2013 and especially since the 2020 riots.
"Companies don't hire creative directors, they hire BLM officers," West
posted
on Instagram last Thursday.
In an interview with Tucker Carlson, also on Thursday night, West doubled down. "I eliminated the BLM officer at Adidas, and then I got out of the GAP deal," he boasted. "And, one by one, I have been winning these battles." He called the enforcers of the leftist ideology the "group mob — liberal Nazis."
For all that, West must be quashed. The New York Times and Vogue had already poured invective on West, and Jaden Smith, Will Smith's son, walked out of West's show in Paris. But BLM's anti-West tweets echoed its long-standing message that the entirety of America's way of life, the "system" it says West champions, forms the body of a white supremacy that destroys black lives, and it must be smashed.
"Black Lives Matter means fighting to dismantle this system that causes institutional harm," said BLMGNF. "Our mission will never become a White Supremacist capitalistic commodity — a dangerous machine that consumes its own for profit." The Times, Vogue, and others either agree with these destructive goals or just glom on out of the "group mob" mentality that West correctly identifies.
However, we have to remind ourselves that BLMGNF is no mere outside bystander any longer. Indeed, it has burrowed deep inside the Biden administration. Earlier in the year, the White House issued 25 key action plans to implement concealed race-conscious policies throughout the federal bureaucracy, and
BLMGNF announced
the next day it had co-written the plans with the White House. Also, as a result of a recent FOIA request by my colleagues at Heritage's Oversight Project, the Commerce Department revealed to us that BLM founders Garza and Cullors were among the top receivers of department emails with such words as "off the record," "embargo," and "hold."
That's why, now that BLM has gotten so close to actual political power, anyone challenging BLM on the cultural front must be canceled.
West, like Carthage, delenda est.

CLICK HERE TO READ MORE FROM THE WASHINGTON EXAMINER

Mike Gonzalez is a senior fellow at the Heritage Foundation.
Continue Reading at The Washington Examiner.