No Sleepy Joe, But China Strongman Shows Up: The Leaders at King Charles' Coronation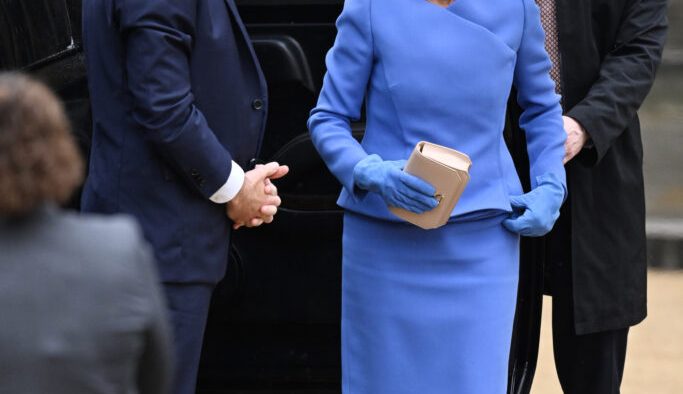 U.S. President Joe Biden is nowhere to be seen as leaders from across the world gather for the Coronation of King Charles III.
Senior officials from various countries across the world have gathered for the Coronation of King Charles III, with even some leaders hostile to the UK and the monarchy travelling to represent their nations and ideologies at the event.
However, notably absent from proceedings is President of the United States Joe Biden, who has decided to stay home after his five-day tour of Ireland, opting to send his wife, Jill, to attend the event in his stead. Speaking earlier this week from his golf course in Scotland, former President Donald Trump quipped that the 80-year-old Democrat would likely be "sleeping in Delaware" during the historic ocasion.
According to reporting by the BBC, senior officials from other nations, by contrast, have not opted to turn down the opportunity to attend the historic occasion.
Numerous leaders from within the British Commonwealth of Nations are reported as being in attendance, with Australian Prime Minister Anthony Albanese and Canadian Prime Minister Justin Trudeau present at the ceremony.
Heads of state from further afield, including French President Emmanuel Macron and Polish President Andrzej Duda, are also in the UK for the ceremony, with a plentitude of foreign royals also occupying the seats of Westminster Abbey on Saturday.
Even some leaders from nations hostile to the UK and its monarchy are present, with both the Chinese Communist Party and Irish Republican party Sinn Féin causing controversy by sending Vice President Han Zheng and Northern Ireland leader Michelle O'Neill, respectively.
Han's presence is particularly controversial, with the senior Chinese Communist Party official reportedly having played a major role in the CCP's crackdown on pro-democracy protesters in the former British colony of Hong Kong.