Russia's Oil Revenues Plunged By 48% In February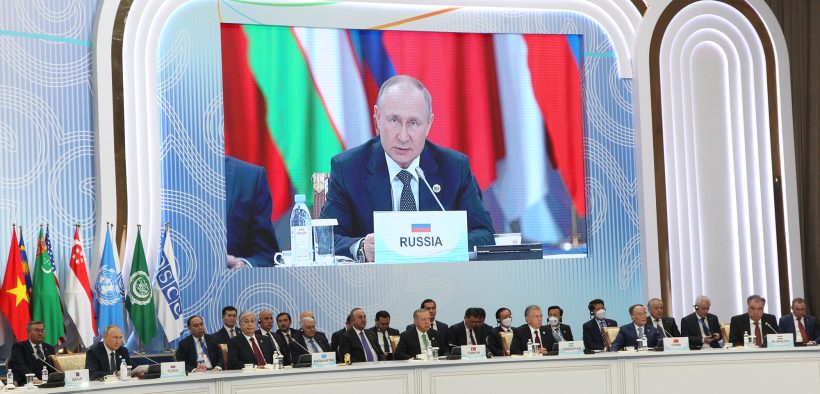 Russia's Oil Revenues Plunged By 48% In February
Russian tax revenue from crude oil and petroleum products plummeted by 48% in February from a year earlier due to the much lower price of Russia's flagship crude grade after the EU banned imports of Russian oil, according to Bloomberg estimates based on official Russian data.
Total tax revenues from oil and natural gas dipped by 46% year over year to $6.9 billion (521 billion Russian rubles) in February, per data from the Russian Finance Ministry published on Friday.
Russia's revenues from crude oil and oil products alone crumbled by 48% annually to $4.8 billion (361 billion rubles), according to Bloomberg's calculations. Oil accounted for more than two-thirds of Russia's energy tax revenue in February.
Russian natural gas revenues also plummeted last month compared to February 2022, when Russia invaded Ukraine. Natural gas revenues slumped by 42% as Russia cut off gas supplies to a number of EU customers after the invasion.
The plunge in the price of the flagship Russian crude grade, Urals, was the key reason for the lower revenues for the country for both January and February this year.
Russia's budget was $23.3 billion (1.76 trillion rubles) into deficit in January, compared to a surplus for January 2022, as state revenues from oil and gas plunged by 46.4% due to the low price of Urals and lower natural gas exports, the Russian Finance Ministry said last month. Russia's budget revenues from oil and gas plunged in January by 46% compared to the same month last year due to the sanctions on Russian oil exports, which led to a slump in the price of Russia's flagship crude grade.
The average
Continue reading Russia's Oil Revenues Plunged By 48% In February at ZeroHedge.