Biden makes unproven claim that he was a civil rights activist during Selma speech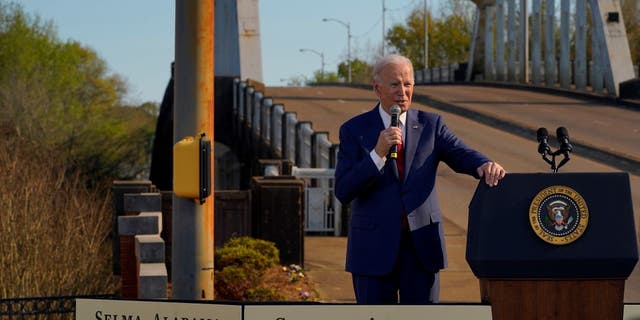 President Biden on Sunday remarked that he was involved in the civil rights movement during a speech in Selma, Alabama – a claim that remains unproven.
The president visited the historic city to commemorate the 58th anniversary of the "Bloody Sunday" march, a pivotal moment of the 1960s civil rights movement.
"I was a student up north in the civil rights movement," Biden said to the crowd. 
"I remember feeling how guilty I was, [that] I wasn't here. How could we all be up there, and you going through what you went through," he continued. 
BIDEN ADMIN GIVES TOP ENERGY POST TO CLIMATE ACTIVIST WHO FAILED SENATE CONFIRMATION OVER ETHICS CONCERNS
But there is no historical evidence to support Biden's claim. Sunday's speech was not the first time Biden has claimed to be involved in the civil rights movement.
In 1983, Biden claimed that he participated in sit-in protests to desegregate public spaces.
"When I was 17, I participated in sit-ins to desegregate restaurants and movie houses," Biden said. "And my stomach turned upon hearing the voices of Faubus and Wallace. My soul raged on seeing Bull Connor and his dogs."
Former Birmingham Public Safety Commissioner Theophilus "Bull" Connor was famous for using fire hoses and police K-9s against civil rights demonstrators. 
BIDEN'S IRS PLANS TO CRACK DOWN ON WAITERS' TIPS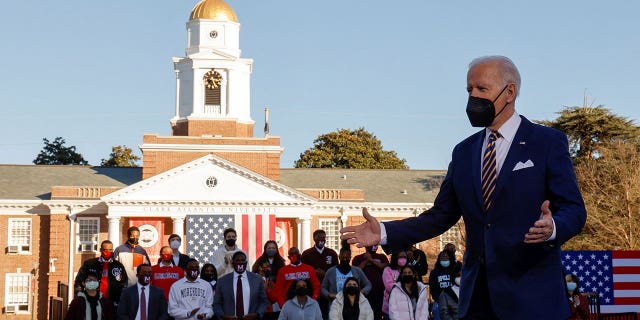 It does not appear that Biden ever participated in a sit-in. Since the 1980s, Biden has claimed that he walked out of a restaurant as a high school student because a Black student wasn't welcome there. 
The former student later contradicted that claim, saying that Biden and other White students were "oblivious" to the situation.
"They weren't aware of what happened," Frank Hutchins told the Philadelphia Inquirer in 1987. "I was only 16 then. It was my problem and my battle for me to work out. They were oblivious to it until later."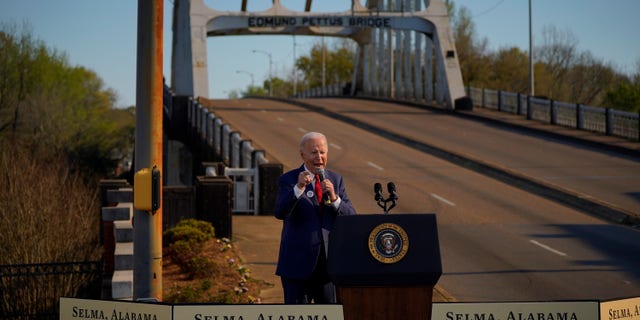 In 1987, Biden conceded that he was "not an activist" during the 1960s, despite believing in the civil rights movement's principles.
"During the '60s, I was, in fact, very concerned about the civil rights movement. I was not an activist," Biden explained. "I worked at an all-Black swimming pool in the east side of Wilmington, Delaware. I was involved in what they were thinking, in what they were feeling."
Last January, he implied that he was arrested for being a civil rights activist. He spoke on a campus shared by two historically black colleges: Morehouse College and Clark Atlanta University.
CLICK HERE TO GET THE FOX NEWS APP
"I did not walk in the shoes of generations of students who walked these grounds. But I walked other grounds. Because I'm so damn old, I was there as well," Biden told the crowd. "You think I'm kidding, man. It seems like yesterday the first time I got arrested. Anyway."
Continue Reading at Fox News.