The Pentagon Has No Idea How Much Military Equipment It Actually Left Behind In Afghanistan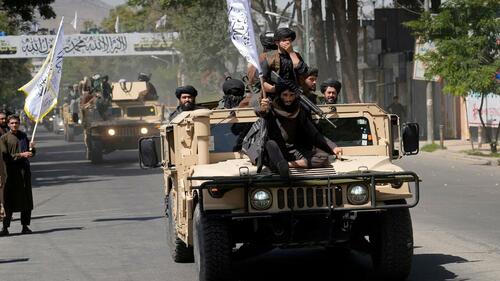 The Pentagon Has No Idea How Much Military Equipment It Actually Left Behind In Afghanistan
By Jared Keller of Task and Purpose
It's been more than a year since the U.S. military's chaotic withdrawal from Kabul, and the Defense Department actually has no clear idea how much U.S.-funded military equipment fell into the Taliban's hands in Afghanistan, according to a new report from a top government watchdog.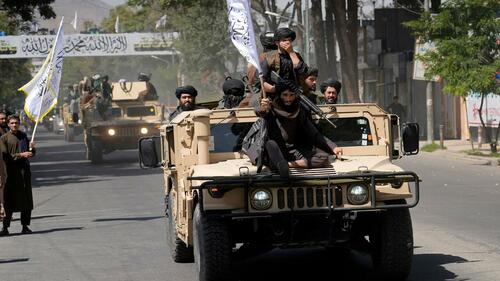 While a previous Pentagon inspector general report in August estimated that roughly $7.12 billion in U.S.-funded military equipment was still in the inventory of the Afghan National Defense and Security Forces (ANDSF) when the central government in Kabul collapsed, a new assessment from the Special Inspector General for Afghanistan Reconstruction (SIGAR) revealed last week that the Pentagon "has struggled for years with accurately accounting for the equipment it provided to the ANDSF."
The lack of accurate accounting stemmed from using the Core Inventory Management System (Core IMS) despite "limitations with the utility and accuracy of that system" reported by SIGAR since at least 2008. Indeed, a 2020 DoD IG audit revealed that Core IMS was never utilized at more than half of the Afghan-maintained weapons storage sites across the country simply because they lacked consistent access to electricity or the internet.
In addition, U.S. military officials concluded since at least 2014 that ANDSF personnel were "not entering information correctly into the system," and maintained inventory records using  "hard copy documents, handwritten records, and some Microsoft Excel spreadsheets," according to the SIGAR report — the same system that created the conditions for 'ghost soldiers," or nonexistent personnel created solely to funnel money and equipment to (often-illicit) sources.
"As a result of the issues with the Core Inventory Management System
Continue reading The Pentagon Has No Idea How Much Military Equipment It Actually Left Behind In Afghanistan at ZeroHedge.