The US continues to teeter on the brink of economic turmoil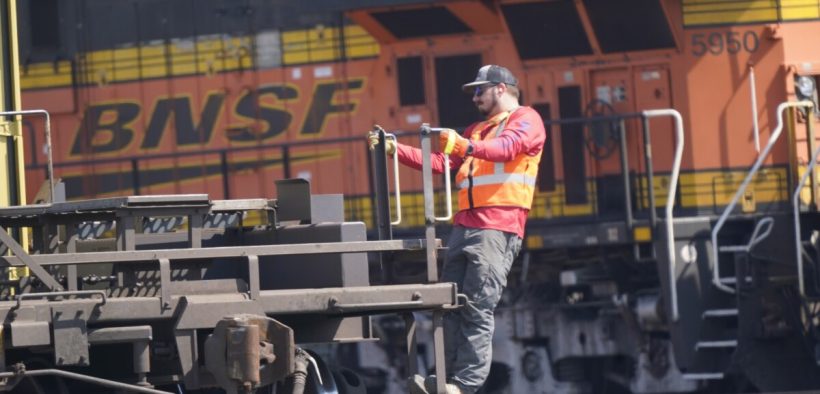 The U.S. economy is teetering on the brink of extreme turmoil, with several factors coming into play at the same time. The financial markets are signaling recession. The U.S. Treasury Yield Curve is now inverted, meaning that "short term" interest rates are moving up, closer to (or higher than) long term interest rates. This has historically been a very reliable indicator of an upcoming economic recession. Since World War II every yield curve inversion has been followed by a recession in the following 6-18 months," according to the Current Market Evaluation.
This is a reaction to the Federal Reserve raising interest rates to combat inflation, which typically leads to a recession and higher unemployment. U.S. markets widely "expect the rate-setting Federal Open Market Committee to step down to a 0.5 percentage point increase in December, following four straight 0.75 percentage point hikes. The central bank's next interest rate decision is December 14," said CNBC. If the Fed raises the interest rate again, it will mark the seventh hike this year alone.
The economic challenges are spreading into the jobs market as well. Private payroll growth slowed dramatically in November, with companies adding just 127,000 jobs last month, signaling a cooling of the U.S. job market.
What is concerning is where job losses occurred. The biggest losses were in the manufacturing industry, which saw payrolls decline by 100,000 workers. Professional and business services lost 77,000 jobs. Losses in these segments indicate future losses in sectors such as hospitality and retail as manufacturers produce less and consumers throttle back on spending.
A number of companies seem to be preparing for this reality. Businesses, including Alphabet, Cisco, HP Inc., and Amazon, have announced mass layoffs in recent weeks.
The housing market is also in turmoil. Existing home sales in the United States "tumbled" 5.9% to a seasonally adjusted annual rate of 4.43 million in October of 2022, the lowest since December of 2011 with the exception of a very brief fall at the beginning of the pandemic. … It was the ninth straight month of falling sales," according to Trading Economics.
Home prices declined again in September. Prices slid 1% nationally in
September
, the third-consecutive monthly decline.
Housing starts for single-family
homes
dropped nearly 19% year over year in September, according to the U.S. census. And building permits, "which are an indicator of future construction, fell 17%," according to CNBC.
To make matters worse, per "
Redfin
data, 60,000 deals were called off nationally in September 2022, representing 17% of the homes that were under contract that month," Bankrate found.
But the major wild card that could send the U.S. economy into a death spiral is the intended strike of railroad workers. The timeline of the negotiations has been well documented, but the impact of a strike is just coming to light.
President Joe
Biden
warned that if a "rail stoppage occurs (which could happen as early as December 9), up to 765,000 Americans could be put out of work in the first two weeks alone," and the Association of American Railroads estimates a rail shutdown would cost the U.S. economy $2 billion a day.

Thirty
percent (by weight) of freight moves by rail, the equivalent to 467,000 long-haul trucks each day. With the
trucking
industry already short-handed, there are no options to fill the void.
Biden asked Congress to step in and prevent a strike, which it did last week, mandating the acceptance of a tentative agreement between the unions and Biden administration.
However, it isn't just the railroads. West Coast
dockworkers
have been working without a contract since July 2022. They could follow one of two paths. Either they strike in sympathy with the railroad unions, or if an agreement is ratified and no strike occurs, they could strike to demand equal increases in pay and benefits. Would the Teamsters follow?
The U.S. economy is in trouble. Inflation and high interest rates, along with the subsequent decline in the housing market, are all self-inflicted wounds driven by the Biden administration's reckless spending. An external shock, such as a railroad strike, or even worse, a strike of all transportation workers, would devastate the economy for years to come.

CLICK HERE TO READ MORE FROM RESTORING AMERICA

Jim Nelles is a supply chain consultant based in Chicago, IL. He has served as a chief procurement officer, chief supply chain officer, and a chief operations officer for multiple companies.
Continue Reading at The Washington Examiner.