UNHINGED Democrat Bowman SCREAMS at Republicans as They Leave House Chamber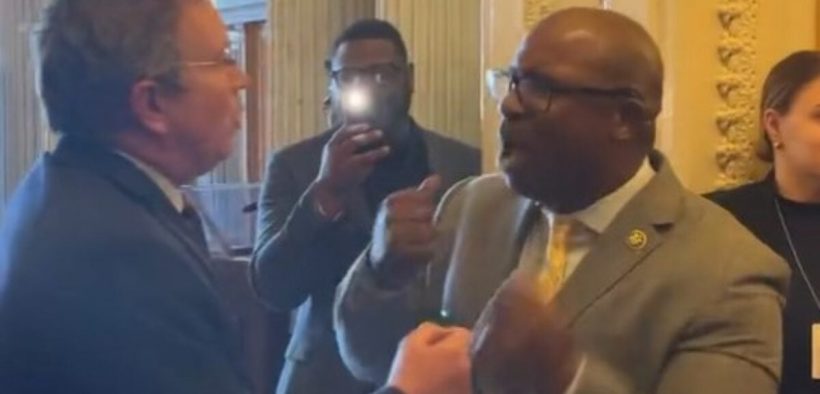 Democrats want your guns.  They've turned ALL of our cities into violent sh*tholes and now they want YOU to give up your only protection! These people are just crazy. Representative Jamaal Bowman of New York screamed at Republican lawmakers as they exited the Capitol building on Wednesday evening.
Rep. Bowman was captured on video screaming "They're cowards! They're all cowards. They won't do anything to save the lives of our children at all. Cowards." Bowman's yelling caught the attention of Republican lawmaker Thomas Massie of Kentucky who asked Bowman what he was yelling about. Bowman responded, "I'm talking about gun violence".
Massie quickly responded, "You know, there's never been a school shooting in a school that allows teachers to carry."
Facts don't care about your feelings.
Bowman lost his mind.
WATCH:
Reps. Jamaal Bowman and Thomas Massie in a shouting match outside the House chamber on gun violence pic.twitter.com/dGmU25S3nz
— Ellis Kim (@elliskkim) March 29, 2023
The confrontation would get even more heated and Bowman at one point even put his hands on Massie.
Democrat Jamaal Bowman is unhinged. Watch him scream at Thomas Massie and then put his hands on the Kentucky Congressman when Massie tried to
Continue Reading at Gateway Pundit.