Why the market for Tucker Carlson is so huge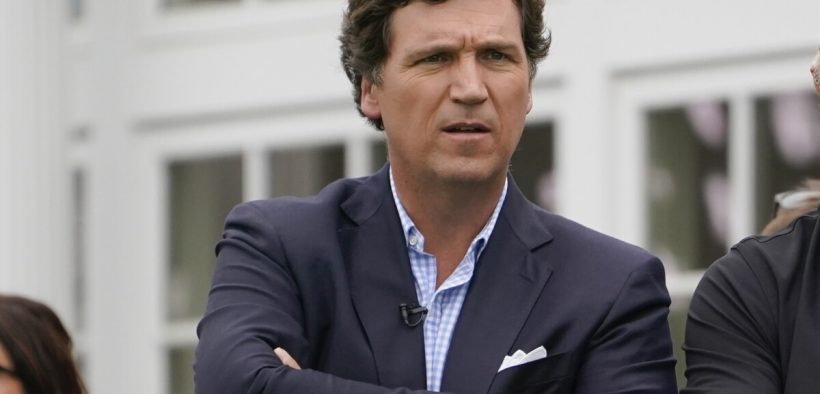 Tucker Carlson's three-minute video announcing a "new version" of his show on Twitter has been viewed more than 20 million times in less than 24 hours. For comparison's sake, just 1.6 million people tuned in to watch Tucker's old time slot on  Fox News Monday night.
How Tucker will end up monetizing this audience is unclear. If he puts up a paywall, his reach will be significantly diminished. Maybe they can integrate some advertising into the show somehow. And all this assumes Tucker is able to find a way out of the non-compete clause included in his contract with Fox News. Apparently, Fox is eager to pay Tucker $20 million a year to do nothing and stay silent.
But if you want to know why Tucker is so confident he can just walk away from a guaranteed $20 million a year for doing nothing and still end up financially ahead, look no further than what House Republicans are exposing both about the Central Intelligence Agency's role in interfering with the 2020 election and the naked corruption of President Joe Biden and his family.
Here is what we know: after the New York Post broke the story about incriminating documents on the laptop of President Biden's son, Hunter Biden, Biden campaign foreign policy adviser Antony Blinken, who is now Biden's secretary of state, reached out to former CIA Director Michael Morell and convinced him of the need for a letter discrediting the New York Post story as Russian disinformation.
The New York Post story was, of course, 100% true, and the federal government knew it was true at the time. That did not stop Morell from authoring the letter and sending it to the CIA's Prepublication Classification Review Board for approval. Morell even told his CIA friends, "This is a rush job, as it needs to get out as soon as possible." The reason for the rush was an upcoming presidential debate between Biden and Donald Trump. They wanted Biden to have an answer when it was brought up.
Not only did the CIA approve the letter in less than 12 hours, but according to new emails released yesterday, CIA employees then solicited other ex-CIA employees to sign the letter.
More than 50 former intelligence officials ended up signing the letter. And Biden then used the letter, during the presidential debate, to discredit the New York Post's 100% true story.
So to recap, Biden campaign staff directed former CIA officials to draft a false letter refuting a true story because it would have damaged Biden's presidential campaign. This former CIA official then drafted the letter, sent it to the CIA, and the CIA not only approved the letter within hours but also helped solicit more signatures for the letter. The compliant liberal corporate media parroted the CIA letter's false claim that the information on Hunter Biden's laptop was part of a Russian disinformation campaign.
This is a clear case of CIA interference in an election. Current and former CIA employees deliberately created and disseminated disinformation designed to help elect a Democratic Party candidate win by any means necessary. Yet not a single person at the CIA or the former intelligence officials who signed the false letter has been held accountable. Nor has anyone in the Biden campaign, nor any of the former intelligence community officials who signed the false letter.
Continue Reading at The Washington Examiner.