DOJ Strategically Timed Political Arrest To Coincide With Press Conference Detailing Evidence Of Biden Corruption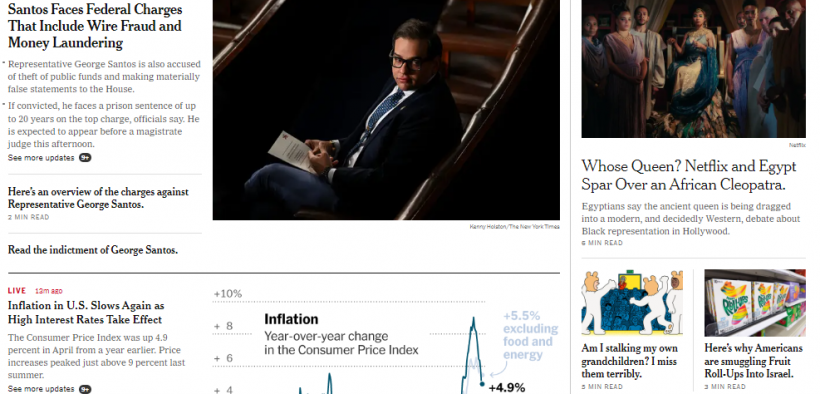 The Department of Justice coincidentally decided to arrest New York GOP Rep. George Santos on money laundering and other charges on Wednesday at the same time House Republicans held a press conference revealing damaging evidence about the Biden family's corrupt, foreign business ventures.
On Tuesday, the DOJ filed charges against Santos in the Eastern District of New York. While originally under seal, the 13-count indictment unveiled Wednesday morning shows the DOJ charging Santos with "seven counts of wire fraud, three counts of money laundering, one count of theft of public funds, and two counts of making materially false statements to the House of Representatives."
According to the unsealed indictment, Santos allegedly lied on his 2020 and 2022 House Disclosure forms by overstating his income and assets. Meanwhile, notable Democrats who appear to have lied under penalty of perjury, such as Secretary of State Antony Blinken, have not faced such charges from Biden's DOJ.
Santos was officially taken into custody Wednesday morning and is expected to appear in court at 1 p.m. EST, according to Fox News.
It's amazing how the arrest of Santos came at the exact same moment Republicans on the House Oversight Committee held a press conference documenting the Biden family's overseas business ventures. Announced earlier this week, Wednesday morning's presser revealed bank records showing how the Bidens and their associates created a network of more than 20 companies and received "at least $10 million … from foreign nationals' and their related companies."
According to the records obtained by House Republicans, most of these 20 companies were purportedly LLCs and created when Biden occupied the vice president's office. The money trafficked to the Bidens came from several different countries, including China and Romania.
"While VP Biden was lecturing Romania on anti-corruption policies, he served as a walking billboard
Continue Reading at The Federalist.