American families live on a budget, why can't Congress?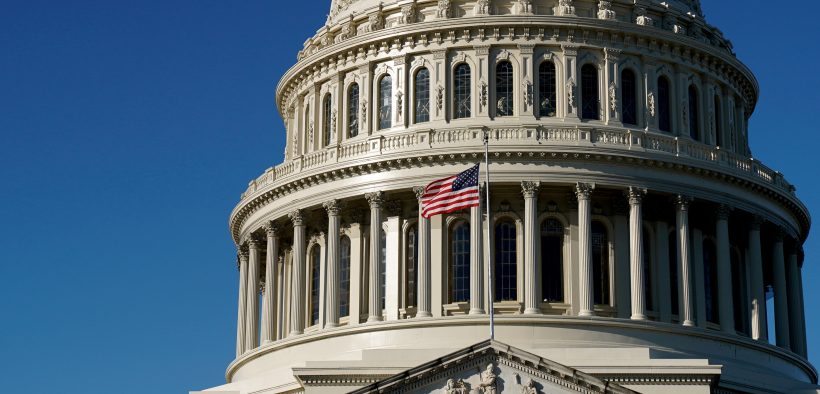 From the plains of Iowa to the mountains of Utah and everywhere in between, millions of American families sit around the kitchen table to talk about their budgets for the week, month, and year. This is common practice in any household, especially as families attempt to manage their finances in the face of record inflation, high energy prices, and economic uncertainty at no fault of their own.
Between credit card statements and utility bills, Americans understand that fiscal responsibility is imperative to a financially healthy future. However, that sentiment is lost on Washington.
President Biden recently issued his budget for Fiscal Year 2024, and over the next 10 years, his plan will spend $82 trillion, tax $65 trillion, and add $17 trillion to our deficits—the highest sustained levels in American history.
When American families spend more than they make, they weaken their future. Our government has been doing this for far too long.
In our Commitment to America, House Republicans pledged that we would cut wasteful spending to curb inflation and tackle our national debt crisis. As the newest members of the House Ways and Means Committee, we will bring this same commitment to our committee work on behalf of taxpayers in Utah, Iowa, and across the nation.
Simply, we need to look at every dollar we spend and ask the question, "is this worth borrowing from our children?" Over the last two years, Democrats approved nearly $4 trillion in wasteful government spending that fueled the worst inflation crisis in more than 40 years and caused prices to skyrocket at the gas pump and grocery store.
As fiscal conservatives, we proudly voted against every irresponsible bill proposed by the Democrats last Congress, including the American Rescue Plan and the so-called Inflation Reduction Act—both of which increased inflationary pressures.
To prevent wasteful federal spending and recoup stolen taxpayer dollars, we recently introduced the Protecting Taxpayers and Victims of Unemployment Fraud Act alongside our Ways and Means Committee colleagues.
This important bill will recover hundreds of billions of dollars in stolen unemployment benefits during the COVID-19 pandemic. It is unconscionable that criminals who defrauded American taxpayers for their own financial gain have not been held accountable. This legislation ensures that states like Iowa and Utah have the tools they need to prosecute financial fraud and punish those who brazenly break our laws.
We also must begin to address the enormity of our debt crisis and move toward solutions. Our $31 trillion national debt threatens our military preparedness, our Medicare and Social Security trust funds, our economic prosperity, our bilateral trade relations, and our children. Even worse, our debt-to-GDP ratio—the measurement of how much we spend versus how much we make and a key indicator of economic health—stands at an eye-popping 97 percent.
For context, economists say that a debt-to-GDP ratio of 70% is in the comfortable range, and in the wake of World War II, we hit a ratio of 106% in 1946, the highest it had been in American history. For our current debt-to-GDP ratio to sit at 97% is both unsustainable and extremely concerning.
At current debt levels, our economy does not generate enough money to pay off our outstanding debt obligations, ceding power to foreign interests that hold American debt. Additionally, government debt "crowds out" private investment through higher taxes and quantitative easing by the Treasury, in turn harming small businesses, start-ups, and other entrepreneurial ventures that rely on these investments.
We are prepared to address these issues head-on, both in Washington and in our districts. We are members of caucuses and groups that come together to create productive solutions and promote good governance, including the Republican Main Street Caucus.
In our districts, we are hosting roundtables and town hall events with small business owners, chambers of commerce, and local officials to learn more about how we can leverage our roles in Congress to advocate the concerns of our constituents. If every American is fronting the bill for our government spending spree, every American deserves to be heard.
For decades, Americans have endured the impact of government waste, reckless spending, and broken promises. However, we believe that now is the time to end business-as-usual in our nation's capital.
Our debt crisis is one of the greatest threats we face, and without serious, bipartisan spending reform, our national and economic security will be jeopardized by our inaction and exploited by our adversaries.
The American people deserve better than waste, fraud, and abuse, and we will use our new roles on the House Ways and Means Committees to deliver for Utahns, Iowans, and Americans from coast to coast.
Continue Reading at Fox News.