China's Deal With Saudi Arabia Is A Disaster For Biden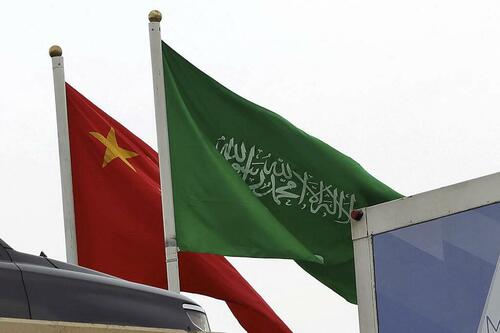 China's Deal With Saudi Arabia Is A Disaster For Biden
Authored by Con Coughlin via The Gatestone Institute,
Nothing better illustrates the utter ineptitude of the Biden administration's dealings with the Middle East than Saudi Arabia's decision to forge a strategic alliance with China.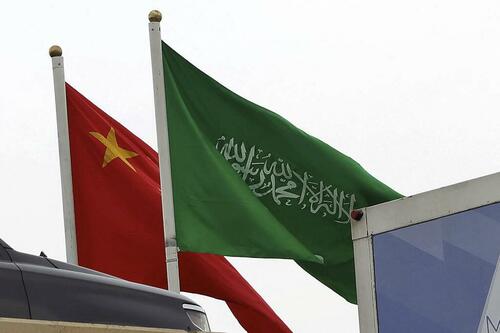 This is a time when Washington should be working overtime to strengthen its ties with long-standing allies like the Saudis to combat the mounting threat Iran poses to the region's security.
Apart from the deeply alarming progress the ayatollahs are said to be making with their efforts to produce nuclear weapons,
The new "axis of evil" that has been formed between Moscow and Tehran in recent months means Iran will soon be taking delivery of state-of-the-art Russian warplanes to add to its military arsenal.
In what both the White House and Downing Street described as "sordid deals" between the two countries, Iran is due to take delivery of Russian Su-35 fighter jets next year as well as other advanced military equipment and components, including helicopters and air defence systems. In return Iran is providing Russia with hundreds of its Shahed-131 and Shahed-136 so-called kamikaze drones, which self-destruct on hitting their target.
As US National Security Council spokesman John Kirby explained at a briefing in Washington, Moscow has "offered Iran an unprecedented level of military and technical support", which "transforms their relationship into a full defense partnership".
Biden administration officials added that Iranian pilots were already being trained in Russia on how to fly the Su-35 fighter.
By any standard, the deepening military cooperation between Russia and Iran should serve as a wake-up call to the Biden administration to redouble its efforts to reaffirm its commitment to key allies in the region such as the Saudis, who are
Continue reading China's Deal With Saudi Arabia Is A Disaster For Biden at ZeroHedge.