Chris Christie Prepares to Cement His Irrelevance With 2024 Disruption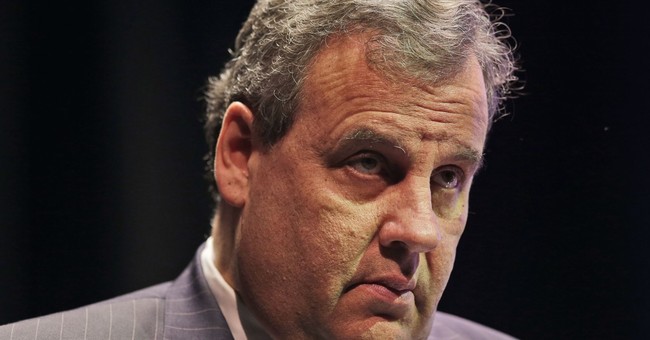 The crowded 2024 field is about to see another entrant. After long-suggesting that he could enter the presidential race, former New Jersey Governor and current left-wing news network talking head Chris Christie is finishing his final preparations before jumping in.
According to The New York Times, a Super PAC is being started to support Christie, with an announcement set for sometime in the next two weeks.
Allies of former Gov. Chris Christie of New Jersey have formed a super PAC to support him in the nascent Republican primary, as he makes preparations for a likely campaign kickoff in the next two weeks, according to an official with the group and others briefed on the matter.

Mr. Christie's candidacy is likely to to focus in part on drawing a stark contrast with former President Donald J. Trump. Mr. Christie supported Mr. Trump in 2016 and worked with him during his presidency, but they split over Mr. Trump's claims on election night in 2020 that the race was stolen from him.

People who have been close to Mr. Christie for years are leading the outside group, Tell It Like It Is, which is laying the groundwork for an imminent announcement, one of the people briefed on the matter said. Brian Jones, an aide who advised Senator John McCain's presidential bid in 2008 and Mitt Romney's in 2012, will run the effort.
Who is asking for Chris Christie? Who is out there demanding that he jump into the race because no one else already in the race can do what he can do? Who is your average Christie voter? Those questions are almost rhetorical because we know there is no groundswell. Your average Christie voter makes up one percent of the GOP and watches ABC News on Sunday mornings. Does that sound like a winning coalition?
Then there's the issue of Christie's justification for even getting into the contest. For months, he did interviews insisting that he is needed because he is the only possible candidate willing to take the fight to Donald Trump.
He made that exact case several weeks back when he appeared on the Ruthless podcast. In that episode, Christie actually spent most of his time attacking Ron DeSantis for going after Disney (undermining his point about focusing on Trump), insisting that the Florida man should have used the "bully pulpit" instead of the levers of power. I won't get into Christie's record of governance (nor his scandals), but needless to say, the "just whine about things" approach isn't really what Republican voters are into these days.
Regardless, Christie then went on to suggest that only he could defeat Donald Trump because all the other candidates, including DeSantis, would give Trump the kid gloves treatment in hopes of picking up his voters. Ironically, that was Christie's strategy in 2016 when he spent all his political capital on destroying Marco Rubio.
The problem for the now-political analyst is that his assertion didn't turn out to be true. Since getting into the race, DeSantis has been hitting Trump hard, and he clearly has the will to make the primary as competitive as possible. So I'll ask again, who is pining for Chris Christie? What's his justification given the current state of the race?
The answer to that latter question is that he doesn't have one. All Christie is going to do is cement his irrelevance, and in the end, he won't add anything of value to the field. With Trump and DeSantis as the top two candidates, primary voters already have a delineation in personality styling and some policy choices that give them a real choice while not going full Asa Hutchinson. Further dilution of the field by Christie is simply being done to soothe his outsized ego.
Continue Reading at Red State.