Dem strategists split over Biden's decision to boot NH as first-in-the-nation primary: 'Playing with matches'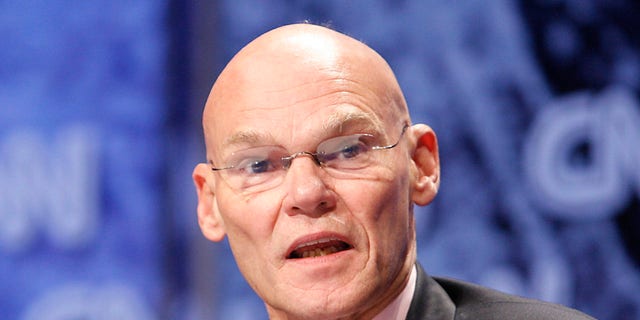 Democratic strategists are far from being in unison when it comes to the decision by President Biden and the national Democratic Party to remove New Hampshire as the location of the nation's first presidential primary, a move that sparked sharp backlash from fellow Democrats in the state.
Fox News Digital spoke with a number of strategists on both sides of the aisle about the decision and how it might affect Biden should he decide to launch a re-election bid. It prompted a range of viewpoints, from having no effect on Biden's chances of winning to ominous warnings that the people of the Granite State wouldn't forget the slight so easily.
"I don't think the New Hampshire people are going to let this go easily," Democrat James Carville told Fox News Digital. He noted the importance of the state, recalling that former Vice President Al Gore would have been president if he had won New Hampshire during the 2000 election.
Carville also noted that New Hampshire was a "marginally" blue state, meaning Republicans could stand to gain from the slight by national Democrats.
Carville did, however, point out that former presidents Clinton and Obama, as well as President Biden, each lost New Hampshire in their initial runs for the Democratic nomination, hinting that Biden could survive backlash from Democratic voters in the state should they opt to support Marianne Williamson or rumored candidate Robert Kennedy Jr.
Carville cautioned against Democrats wading into unnecessary risk.
"If you start fooling with these things then you're playing with matches," he said. "I'm not crazy about moving chess players around the chess board."
Fellow Democratic strategist and Fox News contributor Jessica Tarlov echoed Carville, saying there could be "frustration" from New Hampshire Democrats, but they were"aware" of how close presidential elections could be.
"The choice between Biden and the GOP challenger will be stark enough that they won't want to harm Democrats' chances," she said.
Other Democratic strategists dismissed any notion that the move could cause problems for Biden, including Fox News contributor Kevin Walling. He pointed to the new schedule still having New Hampshire holding its place as the second contest in early presidential voting.
"I don't believe this shift will have a negative impact on President Biden's chances of keeping New Hampshire blue in two years, especially given the critical infrastructure party officials and volunteers have built on the ground to elect an all-Democratic congressional delegation," he said.
Mo Elleithee, who sits on the Democratic National Committee Rules and Bylaws Committee that helped come up with the new schedule, told Fox he was "obviously supportive" of the change and echoed Walling's point that the New Hampshire primary would still be the second contest of the primaries.
Doug Schoen pushed back on the idea that the calendar was an issue altogether, arguing voters would ultimately decide an election "on the issues of the day and candidate image."
"So, no, moving the date will not, I believe, impact Joe Biden in any way," Schoen said.
Republican strategists were more evenly bullish when it came to Biden and the Democrats' decision, unanimously predicting "the snub" against New Hampshire would certainly come back to bite him.
"Joe Biden has forgotten about the people of New Hampshire. From him leaving during voting during the 2020 primary to moving the first-in-the-nation primary, the people of New Hampshire won't forget and will help make sure he is a one-term president," former Trump campaign manager Corey Lewandowski told Fox.
He referenced Biden's infamous decision to abandon his efforts in New Hampshire ahead of the 2020 primary in favor of heading early to campaign in South Carolina.
Former Trump White House adviser Kellyanne Conway said, "If there are two things that are unpopular in New Hampshire, it's Joe Biden moving the presidential primary from its first-in-the-nation perch and Joe Biden himself.
"Biden has insulted voters in the Granite State and is rolling the dice in South Carolina to resuscitate his political fortunes in 2024 as he did in 2020. New Hampshire voters may very well return the snub."
Continue Reading at Fox News.