Kellyanne Conway Finally Divorces "Extremely Unattractive Loser" George Conway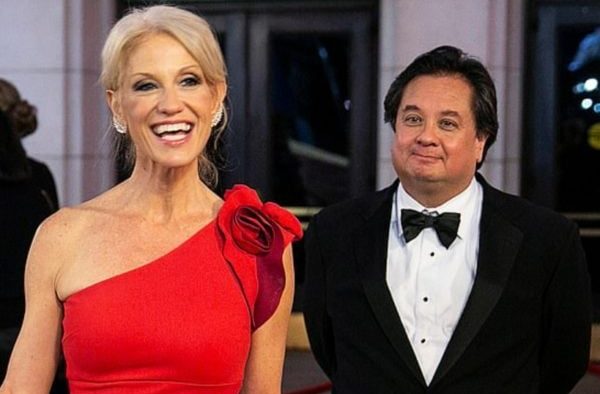 Kellyanne Conway finally split with the most disgusting husband in politics.  President Trump responded.
The Conways were the perfect couple for the corrupt anti-Trump media.  Kellyanne was the first female campaign manager to win an election and was very impressive in the 2016 campaign.  Her husband George became a media darling after he joined the far-left and disgusting Lincoln Project.  He constantly berated Kellyanne's boss, President Trump, and the media loved it.
Here's a report from TGP from December 2019 that shows how disgusting George Conway was while his wife worked for President Trump.
George Conway was sick.  Next, the media started reporting on the couple's teenage daughter and used her against President Trump as well.  The teenager acted as a teenager does sometimes and the media loved pointing out the child.
The media did anything to harm President Trump.  George Conway loved the attention he was getting as well as he berated President Trump daily on Twitter and on the airwaves.  He was a tool, but he didn't care about what he was doing to his family and wife.
The Daily Mail reports:
Kellyanne Conway and her husband George have filed for divorced after 22 years of marriage after admitting her husband's criticism of Donald Trump was a betrayal.

The couple known for being political opposites has gone their separate ways after years of speculation if the pair even liked each other, according to Page Six. George has been one of Donald Trump's biggest critics, and publicly mocked the president on Twitter while he employed his wife.
Continue Reading at Gateway Pundit.