Even CNN Admits Things Not Looking Good for Biden, Then Comer Drops More Damning Info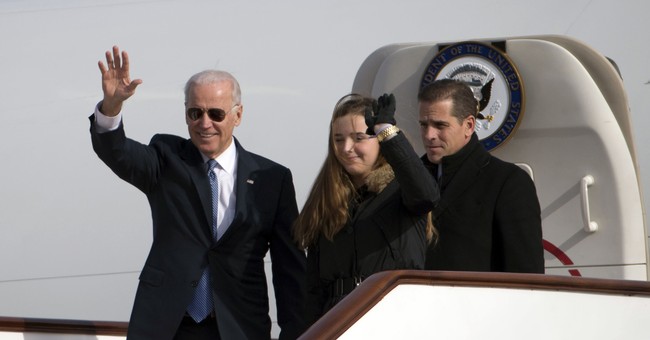 As we reported, the House Oversight Committee says it now has evidence showing that the Biden family received more than a million dollars in relation to a payout from a Chinese company with ties to the CCP.
Among the accounts that received the money were companies related to Jim Biden (Joe's brother) and Hunter Biden (Joe's son), as well as an account for Hallie Biden (Beau Biden's widow and Hunter Biden's former girlfriend). There was also another account, just marked "Biden" which may pertain to yet a fourth Biden.
Even CNN was forced to cover it and admit that it didn't look good for Joe Biden. You know that's bad for Joe Biden when they have to admit the truth.
A Biden associate "gets $3 million from a Chinese-based company and proceeds to wire it out to a bunch of people named Biden," says CNN's Erin Burnett. "That doesn't look good."
Yes, to most Americans it doesn't look good either and it shouldn't when you're getting money from CCP-related folks for unclear reasons and this is just after Joe Biden left being vice president. Was it a payoff for services rendered? Or a payoff for services to come? Those are the natural questions that people would ask and it raises a huge flag about Biden being compromised through his family and/or through his own involvement.
As we noted, Joe Biden has claimed to know nothing about his son's business. That of course is a lie, as we've shown. But he also claimed during a debate in 2020 that his son didn't get money from China.
This evidence blows that up too, because not only was Hunter's companies getting money, but other Biden family members were as well.
Biden also claimed on Friday that it wasn't true that his family had gotten such a payout, despite the evidence to the contrary. Perhaps he'd like to explain the evidence then and who the "unnamed" Biden account is.
But it gets worse for Biden.
As Rep. James Comer explained to Fox's Maria Bartiromo on Sunday, this was "just the beginning" as they've just started going through all the records they've now received. He also outlined another concerning message in relation to the CCP-related Biden payout.
Comer explained how Joe Biden made trips to China, took his son and some of his associates with him and Biden met with some of the people he claims that he never met with. So Comer said we know Biden hasn't been truthful about what went on when he was vice president.
Continue Reading at Red State.