Fox News Reeling After Tucker Carlson's Exit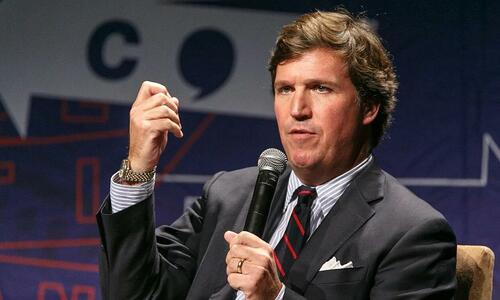 Fox News Reeling After Tucker Carlson's Exit
Fox News has experienced a massive decline in ratings year-over-year following Tucker Carlson's sudden departure from the network approximately six weeks ago.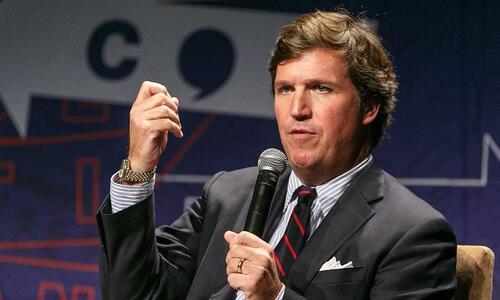 According to Nielsen, Fox News has experienced a 37% YoY decline of 1.42 million primetime viewers, according to Deadline Hollywood. Competing network MSNBC, meanwhile, saw an increase in viewers, bringing the network to 1.16 million during primetime, a 14% YoY gain in May.
In third place was CNN, which saw its primetime ratings shrink to 494,000 viewers last month, a 25% decline YoY vs. May 2022.
Fox, meanwhile, averaged some 135,000 viewers in the coveted 25–54 age demographic that advertisers often target during the primetime hours, the analysis shows. That's a 62-percent year-over-year decline. MSNBC had 120,000 demographic viewers, or a 14 percent increase year-over-year, while CNN saw a 25 percent drop to 113,000 viewers in that demographic.
In comparison, Fox News averaged some 2.09 million primetime viewers in the first quarter of 2023. That was likely due to Carlson's influence, as the former host would routinely draw more than 3 million viewers during his 8 p.m. ET show. –Epoch Times
That said, Fox News' "The Five" is still the #1 cable news TV show, averaging 2.6 million viewers, and 267,000 viewers in the key 25-54 age group. Meanwhile, host Jesse Watters averaged over 2 million viewers per episode.
Since Carlson's departure in late April, Fox has rotated several top hosts into his old 8pm slot – with next week's "Fox News Tonight" slated to be hosted by anchor Harris Faulkner next week.
"No decision has been made on a new primetime line-up and there are multiple scenarios under consideration," a network spokesperson told
Continue reading Fox News Reeling After Tucker Carlson's Exit at ZeroHedge.